Game Store PlayStation Banner Ad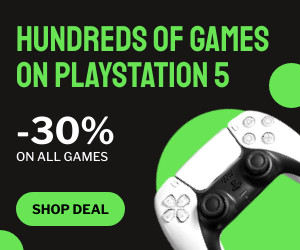 The template is available in multiple sizes.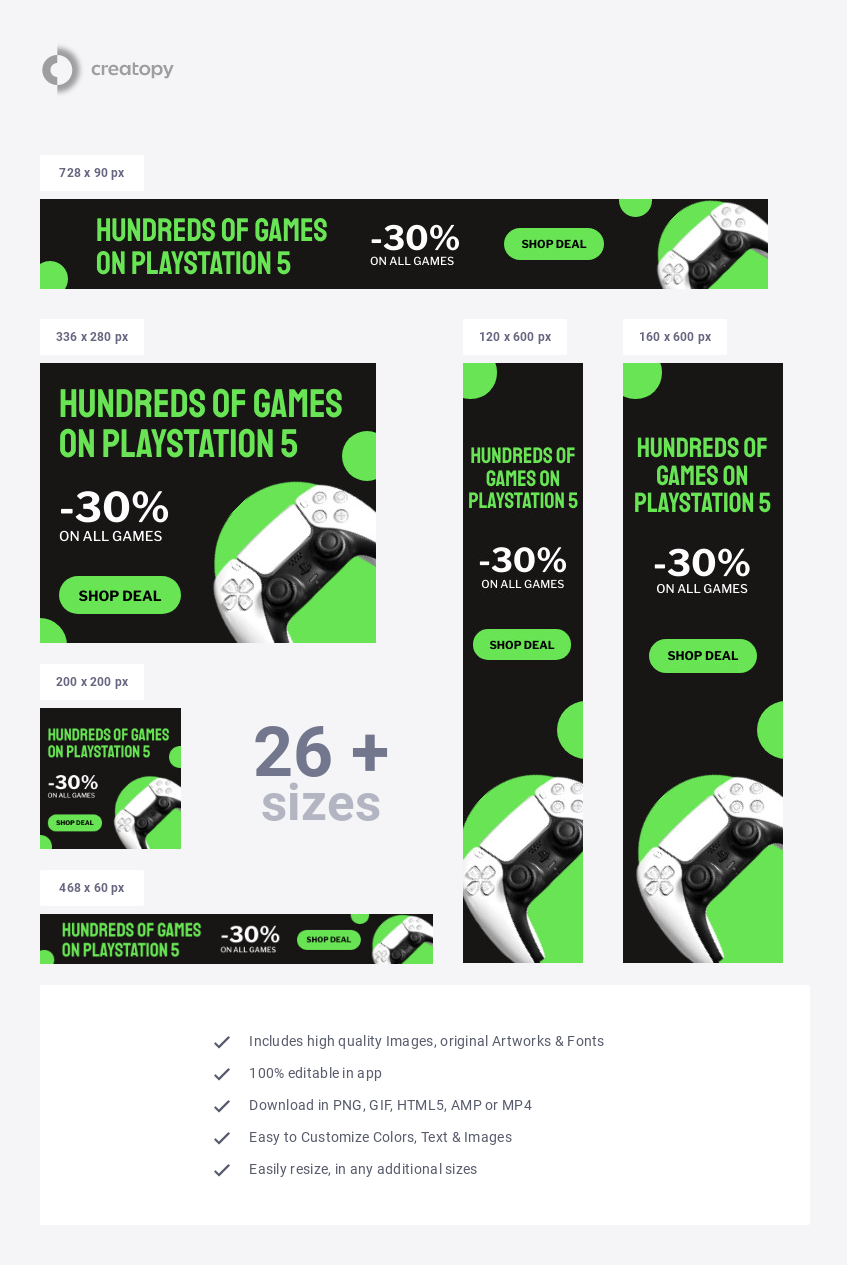 Do you have an online store that sells PlayStation? Then you want to make sure that you create a banner ad that stands out and attracts your audience's attention on social media and web pages. This Game Store PlayStation template is incredibly easy to customize with your image, logo, or visual element, and it can be used to promote any product or service gaming-related. Get all the gamers out there to buy from you.
Inline Rectangle
300 x 250 px
Large Rectangle
336 x 280 px
Mobile Leaderboard
320 x 50 px
Large Mobile
320 x 100 px
Wide Skyscraper
160 x 600 px
Small Square
200 x 200 px
Large Leaderboard
970 x 90 px
Vertical Banner
120 x 240 px
Small Rectangle
180 x 150 px
Mobile Banner
300 x 50 px