Christmas Blessings and Beyond Banner Ad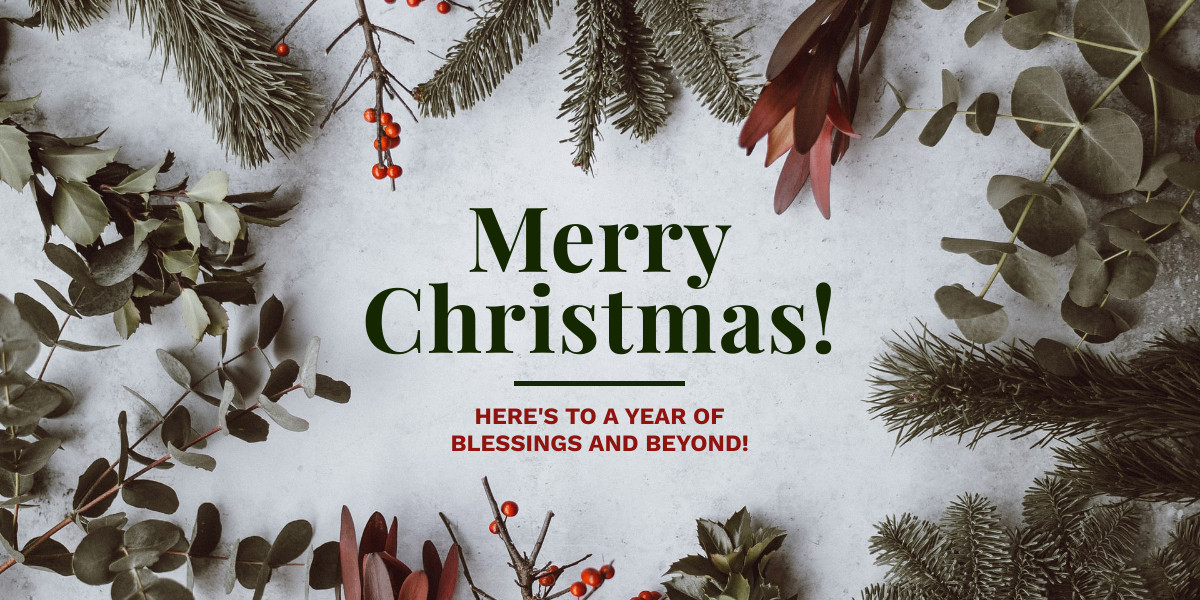 The template is available in multiple sizes.
This banner is so versatile, meaning you can use it as a poster, a flyer, or a Christmas card. A snowy ground surrounded by Christmas berries, eucalyptus, and pine leaves with room in the middle for the greetings is the perfect banner to choose this winter. You can play around with colors and fonts or add an image of your own with our drag and drop editor, and you are ready to send it via email or social media.
Facebook Cover
820 x 360 px
Facebook Post Ad
1200 x 1200 px
Facebook Sponsored Message
1200 x 628 px
Twitter Header
1500 x 500 px
Twitter Image Ads
1200 x 600 px
Instagram Post
1080 x 1080 px
Pinterest Shopping Ads
1000 x 1500 px
Facebook Story Ads
1080 x 1920 px