Black Friday Online Smartwatch Banner Ad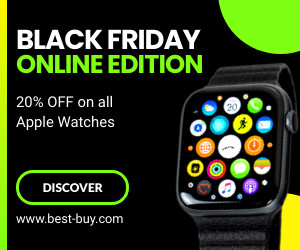 The template is available in multiple sizes.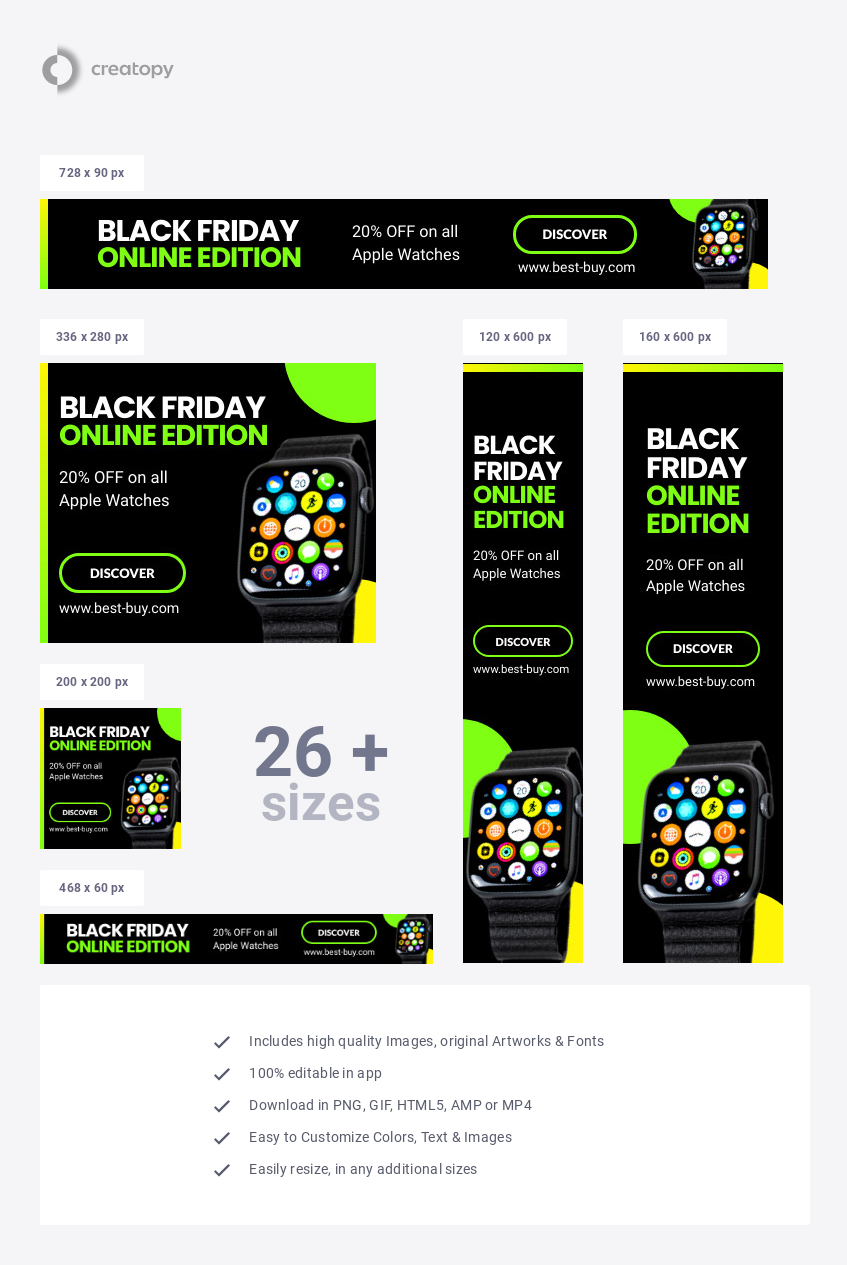 What your clients were waiting for! A 20% discount for all smartwatches for this Black Friday. Now is the time to customize this design with the desired colors, text, and images. Also, you can set all the creatives for your ad campaign directly from the app using our advertisement features.
Inline Rectangle
300 x 250 px
Large Rectangle
336 x 280 px
Mobile Leaderboard
320 x 50 px
Large Mobile
320 x 100 px
Wide Skyscraper
160 x 600 px
Small Square
200 x 200 px
Large Leaderboard
970 x 90 px
Vertical Banner
120 x 240 px
Small Rectangle
180 x 150 px
Mobile Banner
300 x 50 px