Purple Illustration Women's Day Banner Ad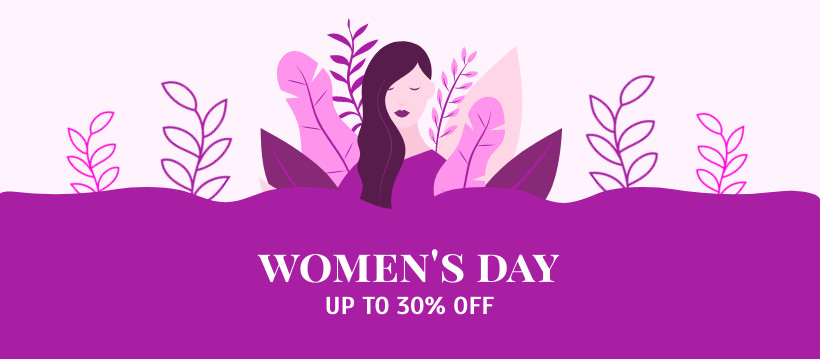 The template is available in multiple sizes.
If you want to make a woman happy, tell her about your discount code. Make sure you have the best marketing campaign using this banner template. You can use this banner template, static or animated, and surprise your audience with your discounts. All you have to do is put your code discount, color, website, favorite font, and you're done.
Facebook Cover
820 x 360 px
Facebook Post Ad
1200 x 1200 px
Facebook Sponsored Message
1200 x 628 px
Twitter Header
1500 x 500 px
Twitter Image Ads
1200 x 600 px
Instagram Post
1080 x 1080 px
Pinterest Shopping Ads
1000 x 1500 px
Facebook Story Ads
1080 x 1920 px