Stand Up and Cheer This Easter Banner Ad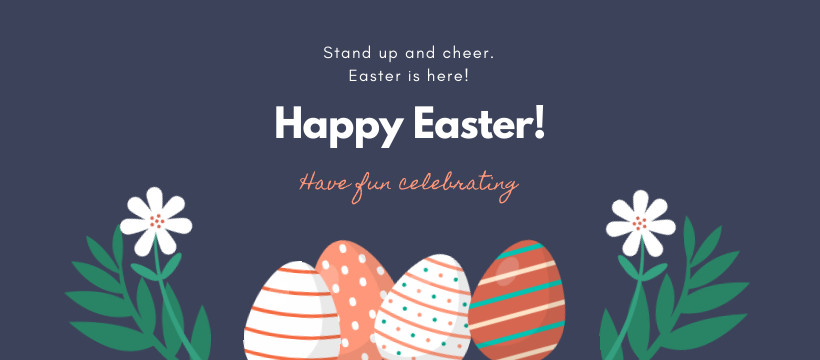 The template is available in multiple sizes.
Stand up and cheer; Easter is here! What a joyful Easter banner template. Why not use it for your campaign? Celebrate this holiday, together with the arrival of spring. A perfect occasion to promote your brand, service, and offers is to take this template as it is or customize it in just a few clicks. Do you see it? It's so easy!
Facebook Cover
820 x 360 px
Facebook Post Ad
1200 x 1200 px
Facebook Sponsored Message
1200 x 628 px
Twitter Header
1500 x 500 px
Twitter Image Ads
1200 x 600 px
Instagram Post
1080 x 1080 px
Pinterest Shopping Ads
1000 x 1500 px
Facebook Story Ads
1080 x 1920 px