Work Together from Anywhere Banner Ad

The template is available in multiple sizes.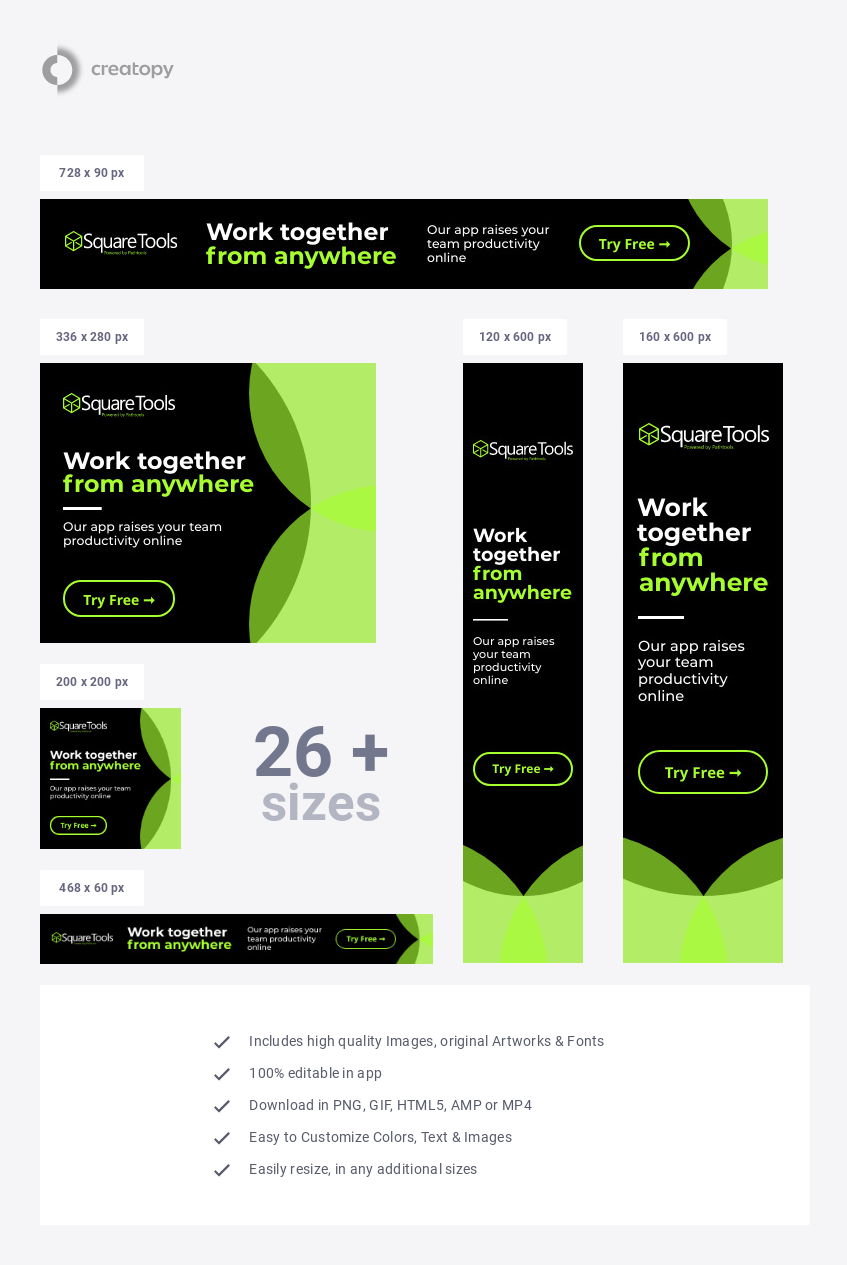 Now it is more than easy to have a professional visual design on all your communication media channels. Create and share your creation in just a few clicks. Personalize your product with unique graphic elements, images, bold colors, and fonts that stand out.
Inline Rectangle
300 x 250 px
Large Rectangle
336 x 280 px
Mobile Leaderboard
320 x 50 px
Large Mobile
320 x 100 px
Wide Skyscraper
160 x 600 px
Small Square
200 x 200 px
Large Leaderboard
970 x 90 px
Vertical Banner
120 x 240 px
Small Rectangle
180 x 150 px
Mobile Banner
300 x 50 px