Black Friday In Red Stores Only Banner Ad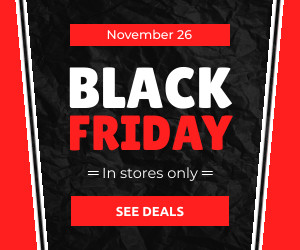 The template is available in multiple sizes.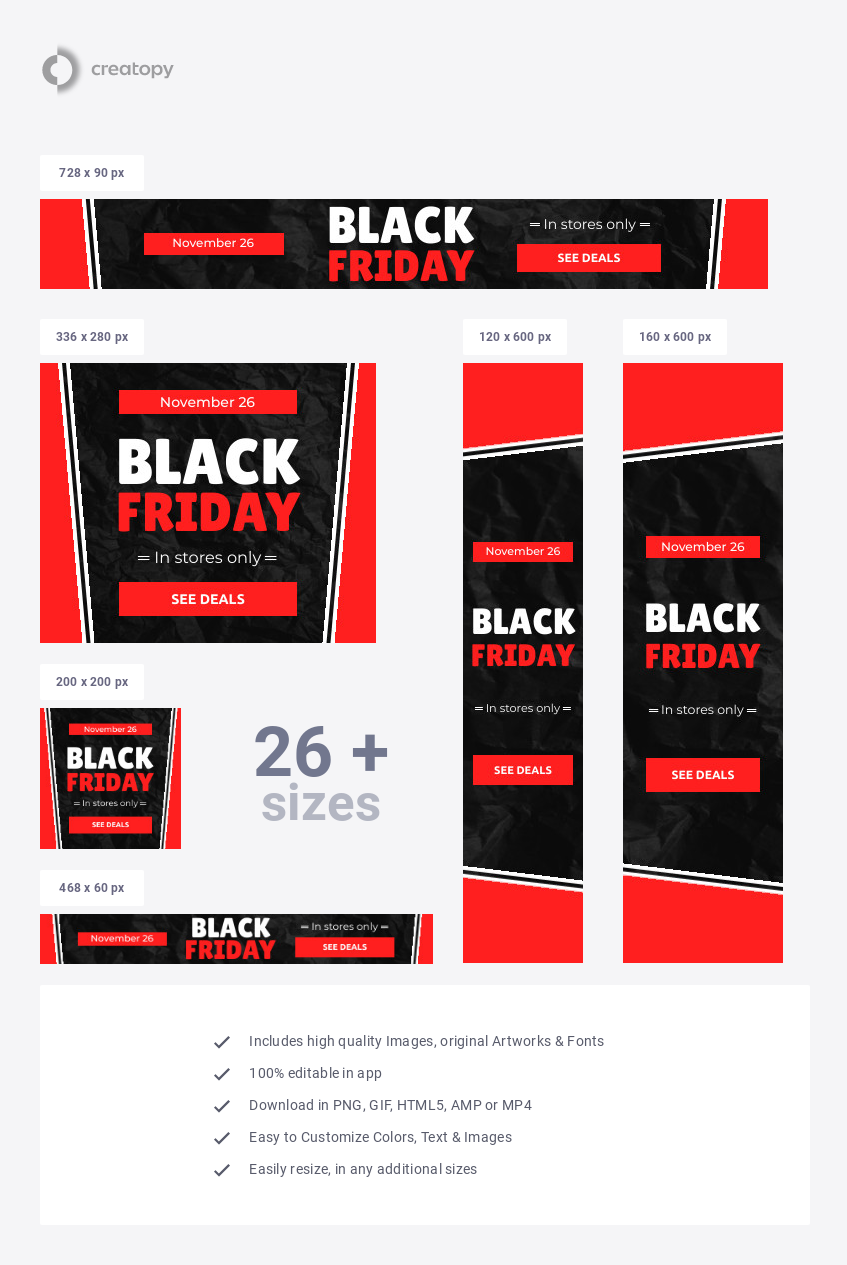 What's in your shopping cart? If you're looking to buy some time this Black Friday edition, just start with this template! Animate, customize, and resize 50+ banner ads, all at once, and download them as JPG, PNG, GIF, or HTML5 files. Use our advertisement features to set all the creatives for your ad campaign directly from the app.
Inline Rectangle
300 x 250 px
Large Rectangle
336 x 280 px
Mobile Leaderboard
320 x 50 px
Large Mobile
320 x 100 px
Wide Skyscraper
160 x 600 px
Small Square
200 x 200 px
Large Leaderboard
970 x 90 px
Vertical Banner
120 x 240 px
Small Rectangle
180 x 150 px
Mobile Banner
300 x 50 px