Myth COVID-19 Humid Climates Banner Ad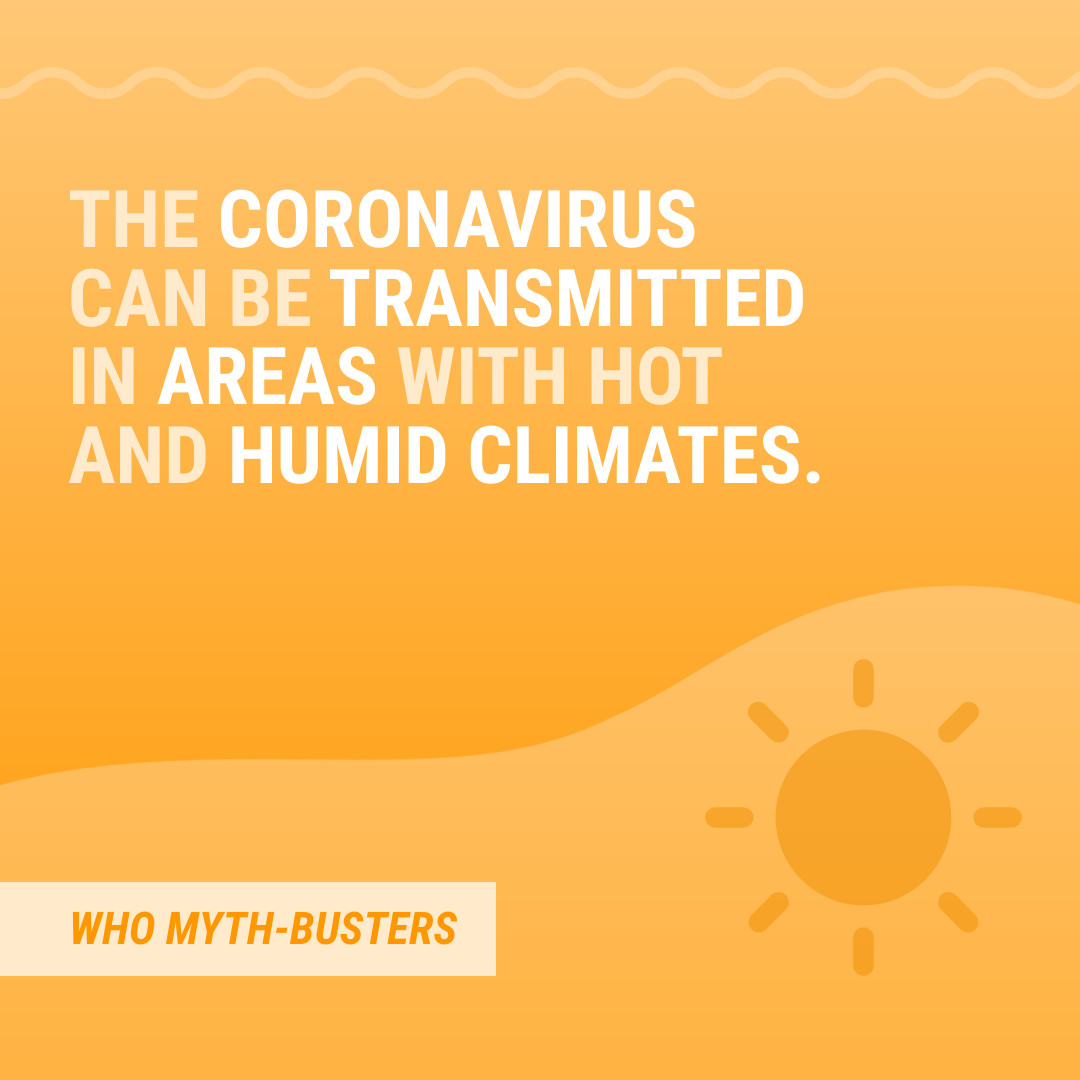 The template is available in multiple sizes.
From the evidence so far, the COVID-19 virus can be transmitted in all areas, including areas with hot and humid weather. The best way to protect yourself against COVID-19 is by frequently cleaning your hands with hot water and soap.
Instagram Post
1080 x 1080 px
Facebook Story Ads
1080 x 1920 px