Holiday Themed Product Sales Banner Ad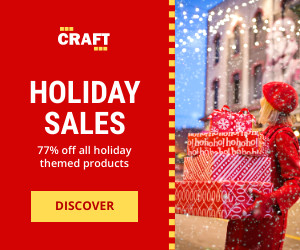 The template is available in multiple sizes.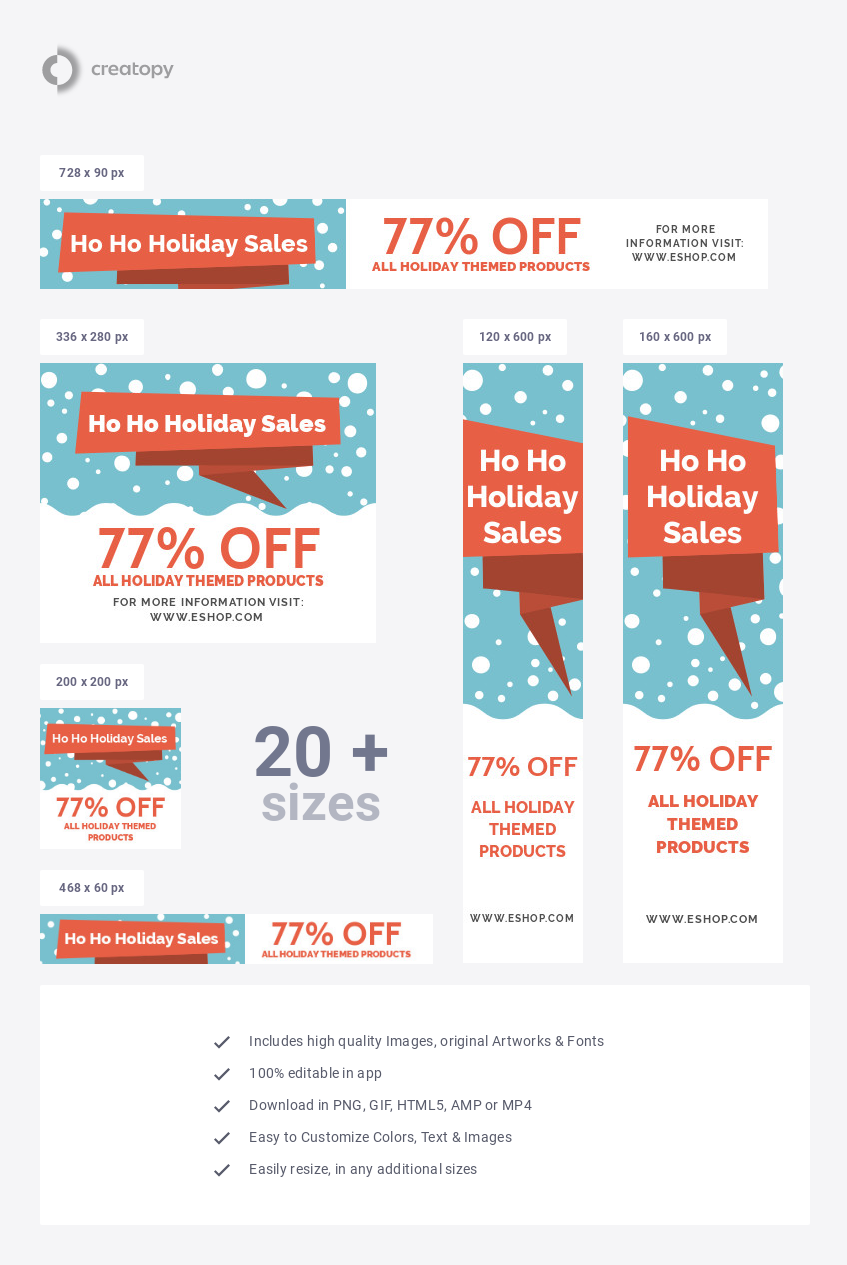 Aside from spending time with their families, what do people love to do most when Christmas comes? The answer is shopping, more specifically buying gifts for family and friends. You can use this animated template for any ad network to announce your Christmas sale to your audience in a big way. Try out our template and see how easy to make your personalized banner ad.
Inline Rectangle
300 x 250 px
Large Rectangle
336 x 280 px
Mobile Leaderboard
320 x 50 px
Large Mobile
320 x 100 px
Wide Skyscraper
160 x 600 px
Small Square
200 x 200 px
Large Leaderboard
970 x 90 px
Vertical Banner
120 x 240 px
Small Rectangle
180 x 150 px
Mobile Banner
300 x 50 px