Book Your Hotel in Rome Banner Ad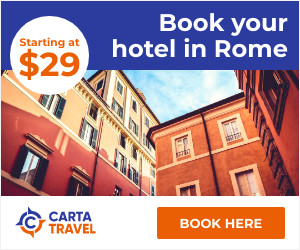 The template is available in multiple sizes.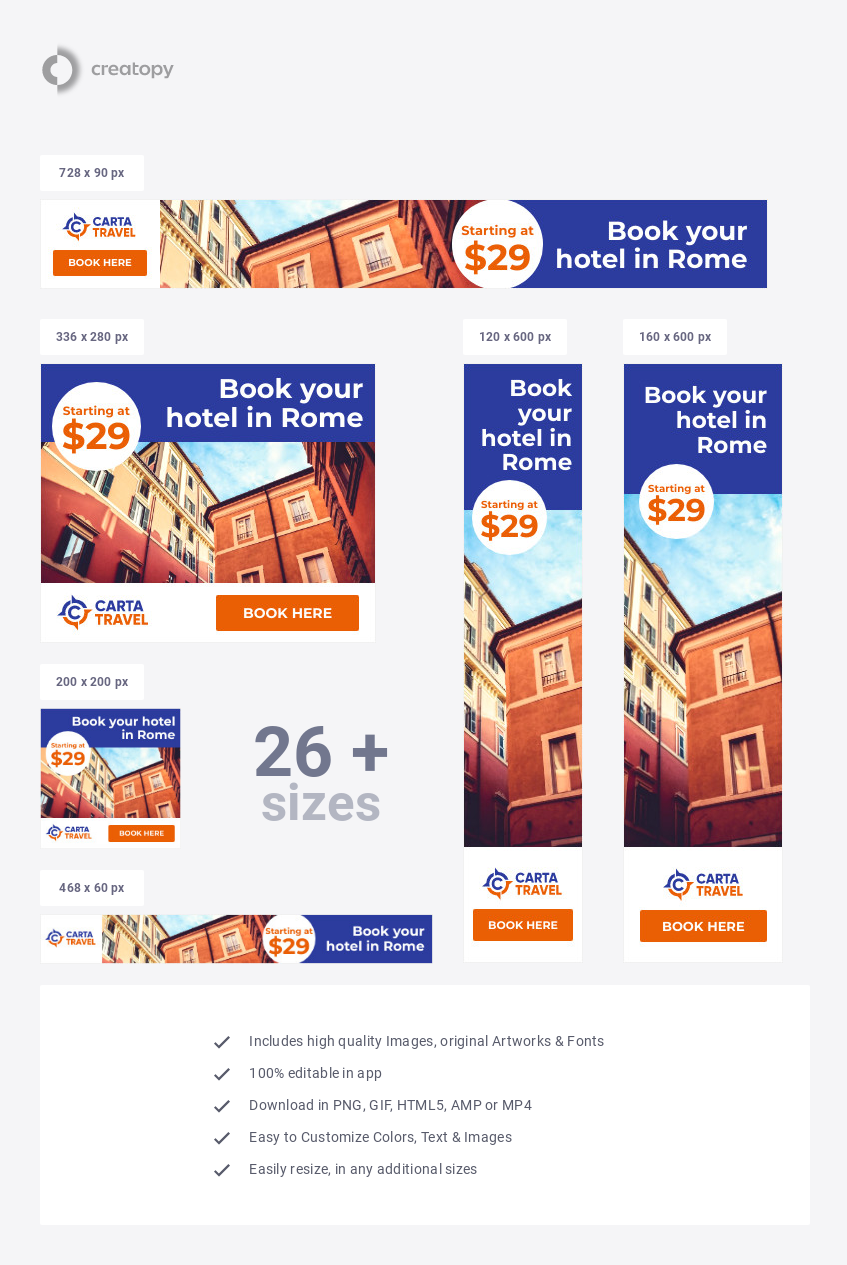 The Romans had a saying: "Carpe Diem." That means: "Live every moment.". In other words, make the most of now: travel, eat and laugh. Invite people to discover beautiful Rome: its ancient buildings, history, real pizza, and the musical Italian language. Promote your hotel deals in Rome with a display ads campaign and sell your holiday deals. Help people discover what "la dolce vita" is.
Inline Rectangle
300 x 250 px
Large Rectangle
336 x 280 px
Mobile Leaderboard
320 x 50 px
Large Mobile
320 x 100 px
Wide Skyscraper
160 x 600 px
Small Square
200 x 200 px
Large Leaderboard
970 x 90 px
Vertical Banner
120 x 240 px
Small Rectangle
180 x 150 px
Mobile Banner
300 x 50 px