simplify your design process
Automate your ad production with Creatopy & Zapier
Generate variations of creatives automatically, download them, or post them live on your chosen platforms.
Zapier & Creatopy
Get rid of repetitive tasks
Create templates in Creatopy and use them in Zapier to generate ad variations.
Automate your workflow
Integrate your data sources with Zapier to generate ad creatives through Creatopy.
No coding required
Anyone can use Zapier and Creatopy. Setting up the automation doesn't require any coding.
Save time
Create trigger and action rules to free up your time for more important things.
first step
Create templates in Creatopy
Create designs or sets of different sizes in Creatopy to use as templates in Zapier. Use a blank canvas or the wide industry-specific collection of templates. Customize motion, creative elements, HTML5 animations, videos, and much more.
second step
Use a trigger in Zapier to generate variations
Zapier uses zaps to automate workflows. So build your first zap to generate variations based on templates you designed in Creatopy. Choose a trigger for the first zap to set up the automation. For this trigger, use an app that will feed the new information into the templates to generate new creatives - like a spreadsheet.
third step
Set up the action for automatic generation
The action in your first zap will prompt you to select a template and match the fields in the template to the new inputs you want to use for your newly generated creatives. Use single designs or sets of multiple sizes to generate one or more creatives.
fourth step
Finish your workflow with a second zap
When your creatives are generated, you can set up a second zap to send them to your inbox or cloud storage or even post them live. Use the Creatopy trigger in the second zap to set up the action for your newly generated creatives, depending on what you want to do with them.
Automation use cases
Workflows you can automate with Creatopy & Zapier
Here are some ideas of what type of automated workflows you can set up with Zapier and Creatopy.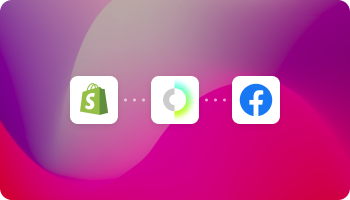 Generate new ad creatives when you add a new product to Shopify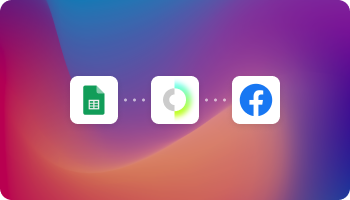 Generate new ad creatives when you add a new row to a spreadsheet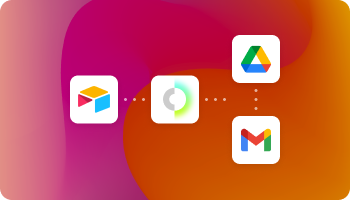 Send your newly generated creatives to your inbox or cloud storage
try it out
Are you ready to test it?
Test Creatopy & Zapier integration with a free trial. Select the add-on for either the Pro or Plus plan to get access to it instantly.