Create eye-catching TikTok ads
Discover an easier and quicker way to create TikTok ads. With Creatopy's intuitive drag and drop editor, professionally designed templates, time-saving resizing feature, and stock content, you and your teammates can make static and animated TikTok ads in minutes.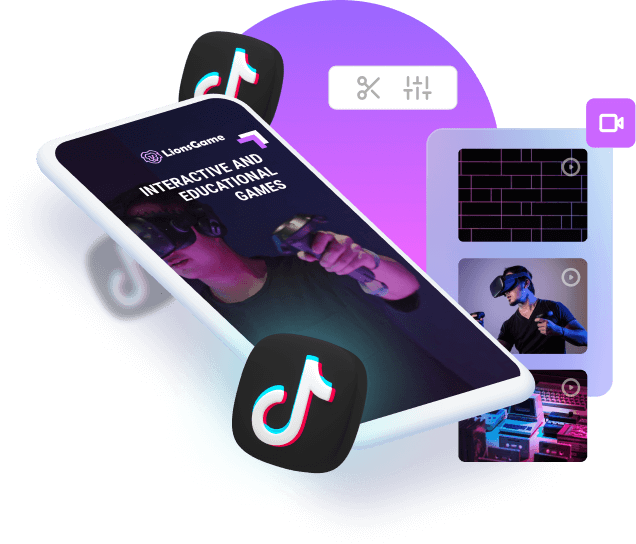 Make TikTok ads using templates
Get a head start in your advertising campaign with TikTok ad templates that you can customize according to your vision. From photos to branded logos, Creatopy lets you add or remove anything you need so your ads remain consistent with your brand. Easily design in-feed, video, topview, brand takeover and TikTok carousel ads.
How to create TikTok ads with Creatopy
Pick a template

Make your job easier by picking a template and using the simple drag-and-drop tool to edit. You can also create your TikTok ad from scratch by clicking on the Blank Design button.

Add your own spin

Customize your ads by adding or removing any design elements using the drag and drop editor. Add your own logos and pictures or experiment with the integrated stock library.

Download your design

Download your ads in any format you need, including JPG, PNG, GIF, MP4 or HTML5. Your brand new ads will be ready to go live in just a few seconds. I like having our team members all in one space where we can collaborate on creative assets. It's nice we can import our own brand assets into the platform.
Eric Jackson-Sarkany, Demand Generation Strategist - D2L Design sets can save you time, while batch creation via CSV is very interesting. It's fast to design ads and post on social media. It integrates partners like Shutterstock.
Vincent Maurin, Co-founder - Panja.io The ability to create banners in different formats in the blink of an eye by changing the resolution and repositioning objects is extraordinary. Available templates are modern.
Giorgio Russo - Byte Project
Previous
Next
features
Advanced features for TikTok ad creation
Start your TikTok advertising journey with a platform that serves all your creative needs. Discover Creatopy's automation features and create eye-catching TikTok ads with just the click of a button.
Online Video Maker
Spice up your TikTok ad campaign with outstanding video ads that you can easily trim & cut, crop, scale, and export in the format you need in just a few seconds.
Premium stock library
Start advertising quickly and efficiently by using professionally made stock images and videos that add quality and uniqueness to all your TikTok ad types.
Countdown Widgets
Easily add professional effects like snow, rain, fog and more. Also you can use our Countdown widgets to create a sense of urgency during your campaigns.
Feed ad builder
Use a CSV file and simply generate multiple visual variations of your design. In an instant you can create large volumes of ads for your campaign.
Premium stock videos
Ouy gallery features engaging and customizable stock videos that will make your audience want to find out more about your products or services.
Seamless collaboration
Add your team members to a group so they can use the comments section to leave feedback, ask questions, or simply give a compliment on a design.
from our blog
Design inspiration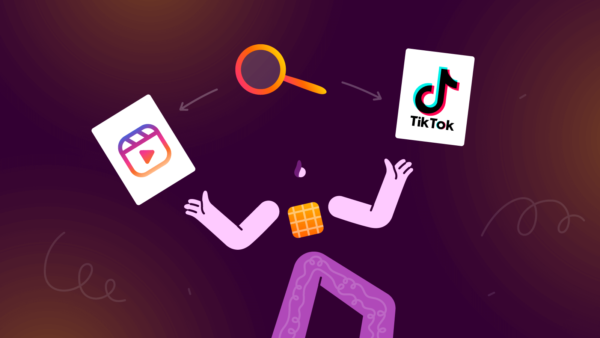 TikTok vs Instagram
We tested the performance of TikTok ads and Instagram reels when it comes to exposure and brand awareness. Read our case study to find out which platform performed better.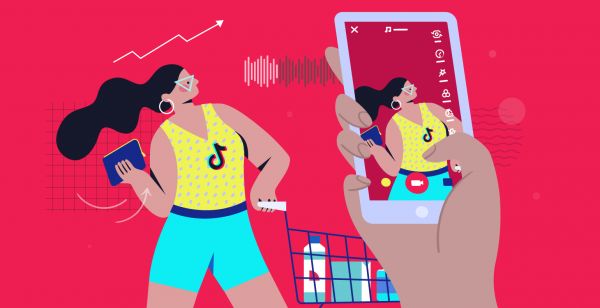 Design TikTok Ads
Learn how to design branded TikTok ads that can bring you satisfactory results for your marketing campaigns. Easy to follow steps in creating the best video ads.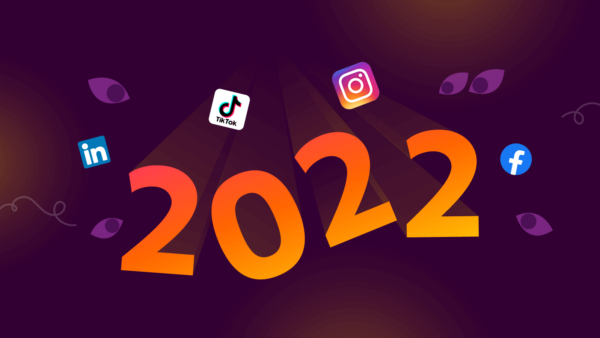 Social Media Trends
Because each year brings forth new challenges in a field as dynamic as social media, we've put together a list of 12 social media trends for 2022.
Use Creatopy's TikTok ad creator and start making effective ads
Connect with your TikTok audience in an engaging way without spending hours editing. Sign up for a free trial and start experimenting with Creatopy today.