All-in-one online video editor
Captivate audiences through motion and storytelling. Create any type of video that serves your marketing objectives, including social media ads, product demos, and customer testimonials. All in an online video editor you can access from your browser.
feature highlights
Powerful tools for effortless video creatives
Experience a series of pro features in an editor that anyone can master. Create outstanding video content to engage or educate viewers while enjoying seamless collaboration between marketing and design teams.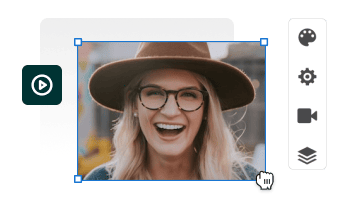 Easy-to-use interface
Create and edit videos online using an intuitive interface with drag-and-drop functionality. No need for professional skills.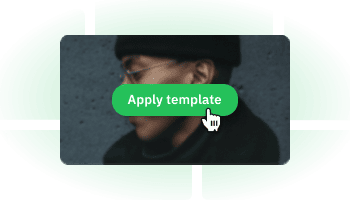 Fully customizable video templates
Shorten the video editing process by using one of many industry-specific templates you can personalize for your use case.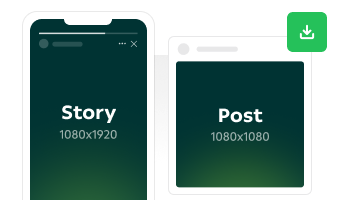 Video formats and aspect ratios
Use preset sizes and various export formats to make videos compatible with several platforms, including Facebook, Instagram, and YouTube.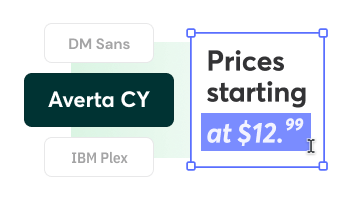 Simple text overlays
Add text to your video to convey your message effectively. Apply animation to typography elements to make them more engaging.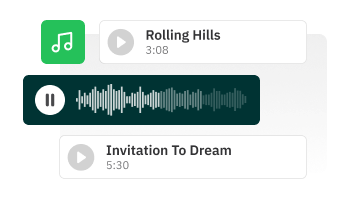 Stock audio library
Access an extensive collection of premium tracks to enhance your videos. After picking a sound, make edits to match it perfectly.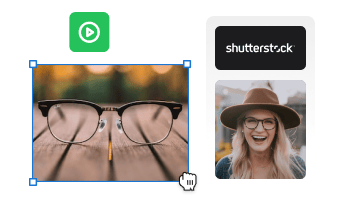 High-quality photo and video stock
Design professional-looking videos with over 20 million Shutterstock images and premium stock video content available in Creatopy.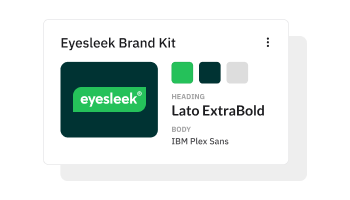 Multiple brand kits
Incorporate your brand's personality into every video you create. Keep your licensed assets organized into a brand kit for easy access.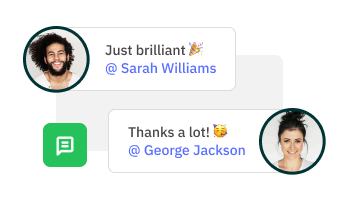 Efficient collaboration and feedback
Communicate smoothly with all parties involved in the video design process. Share your work and get instant feedback via comments.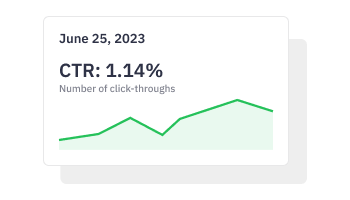 Performance reports and analytics
See how your video ads perform in real time. Check reports directly on our platform or download them as CSV files.
Motion design made easy for everyone
Preset animation styles
Capture attention by combining built-in animations such as fade, soft blur, slide up or down, glide, and many others.

Quick video transitions
Speed up or slow down the pace of your video as needed. Add or remove transitions with a few clicks and adjust them to appear seamless.

Video looping options
Keep viewers engaged for longer. Use the loop function to replay your video continuously or for a fixed number of times.
Full control over the video editing process
Intuitive video editing timeline
View your editing progress in full or one frame at a time. Trim, edit, and reorder layers until you reach the desired result.

Preview at any time
Open your video in the preview mode as you're editing it. Catch and address errors sooner rather than later and deliver top-notch creatives.

Instant video resize
Edit once, then repurpose your work. Resize the video on various aspect ratios to use on different platforms.
Numerous video personalization options
Custom-made animations
Build your own animations to make your video stand out. Move, scale, and rotate elements, or adjust opacity and blur freely.

Easy text formatting
Style your video text to make it visually appealing and ensure high readability. Add text spacing and emphasize important words with strikethroughs, superscripts, and subscripts, among others. I like having our team members all in one space where we can collaborate on creative assets. It's nice we can import our own brand assets into the platform.
Eric Jackson-Sarkany, Demand Generation Strategist - D2L Design sets can save you time, while batch creation via CSV is very interesting. It's fast to design ads and post on social media. It integrates partners like Shutterstock.
Vincent Maurin, Co-founder - Panja.io The ability to create banners in different formats in the blink of an eye by changing the resolution and repositioning objects is extraordinary. Available templates are modern.
Giorgio Russo - Byte Project
Previous
Next
How to edit a video in Creatopy
Choose a template

Browse our gallery and pick a professionally made video template you can customize. As an alternative, open up a preset size in the video editor to start from scratch.

Assemble design assets

Select images, videos, or audio tracks you'd like to use from our stock content library. If you'd rather work with your own files, upload them within seconds.

Customize your video

Trim and arrange clips, adjust transitions, sync your video with the audio, and add text. Don't forget to include branded assets like logos or official fonts.

Download your file

Preview your work to make sure no more edits are needed before choosing an export format. Get your ready-to-publish video file on the spot.
FAQs
How can I edit videos for free?
Sign up for a 7-day free trial in Creatopy. During this period, you can make and edit videos at no cost. Besides, you can switch between plans to try out all of the platform's functionalities and see which is the best fit for you.
What is the best online video editor?
A great online video editor should have a user-friendly interface, plus a wide array of editing features, allowing users to cut and rearrange video clips and add background music and text elements like overlays, titles, or captions.
It should also provide predesigned templates, as well as integrations with stock content platforms like Shutterstock. On top of that, it needs to have multiple export format options.
Creatopy has all of these functionalities, and more, so we can safely say it's one of the best online video editing tools on the market.
How can I edit a good video?
Start by setting a clear objective for your video. Knowing what you want to achieve will make the editing process much easier. Next, get your assets ready for montage, whether that means importing your own files or browsing for stock content like images, video clips, and audio files.
Build your video following a storyline that supports what you want to achieve with this content. Your structure will likely not turn out perfect from the get-go, so you might have to trim and cut clips, rearrange layers and adjust duration where needed.
Be sure to include music, voiceovers, or sound effects to maximize the impact of your video. Text elements are also necessary because they help get your message across with sound off.
That's it in a nutshell. All there's left to do is export your video in a format suited for the destination platform.
Do Creatopy videos have a watermark?
Videos edited in Creatopy don't have watermarks.
You will see watermarks while working on the Editor, Generator, or Preview page if you use Shutterstock images for your videos. However, they are removed when you export your files.
What types of videos can you make in Creatopy?
Creatopy allows you to easily make Facebook video ads, Instagram video ads, or HD Videos suited for YouTube and other use cases. Besides, you can create custom video sizes, so the possibilities are truly endless.
What types of videos can you make in Creatopy?
Creatopy allows you to easily make Facebook video ads, Instagram video ads, or HD Videos suited for YouTube and other use cases. Besides, you can create custom video sizes, so the possibilities are truly endless.
get started
Discover accessible video editing
Forget about outsourcing video production. Put your creative ideas into motion in-house with Creatopy's online video editor. Give it a try and see how you and your team like it.