Ad serving at the push of a button
Optimize your ad strategy!
Boost your ad production, increase your productivity and streamline your creative workflow.
highlights
Create. Publish. Measure.
Our ad tag functionality was created specifically to streamline the ad serving process, save time, and give you more control over your ad campaigns.
Responsive scale
Your design will become responsive while still keeping its overall proportions. Your ads will adapt in size depending on the space that it's embedded in.
Tailor your ad tag to fit any ad network
You can export custom embed ad tags for major advertising platforms like Google Ad Manager, GroundTruth, Xandr, Simpli.fi, and more.
Reporting
Check your impressions and clicks over a period of time. Get detailed insights about all tracked data based on device, ad network and projects that are being used.
Real-time campaign updates
Customize published ads with real-time updates
Simplify ad serving and save time with real-time campaign updates. Automatically sync your data feed with your ad designs for up-to-date campaigns. Alternatively, make changes directly to your designs, and the ad tag will update instantly.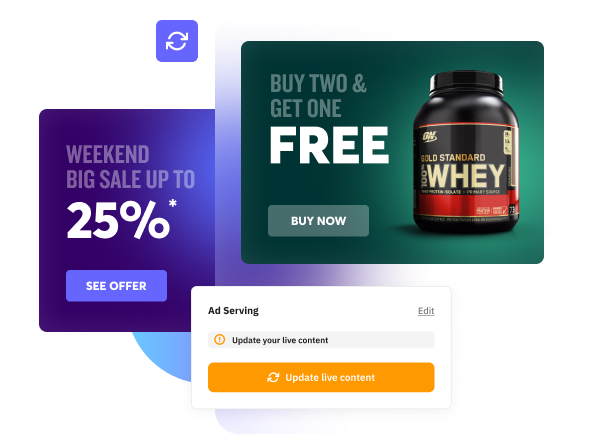 specific embed codes
Custom ad tags for major advertising platforms
Get a unique embed code for each specific use: Ad Buy platforms, DSPs, SSPs, CMS, and standard. Choose from 24 ad networks or use the standard ad tag for general use.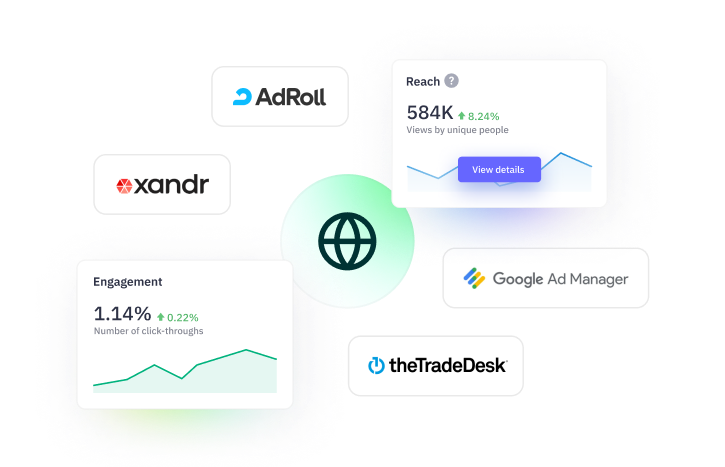 no file size constraints
Bypass any ad network file size limitations
Ad tag has been designed to handle high traffic volumes, eliminating the file size constraints imposed by ad networks. That's because all your creatives are hosted on our servers. Ad tag generates an advanced HTML script that is tailored to work on specific ad networks.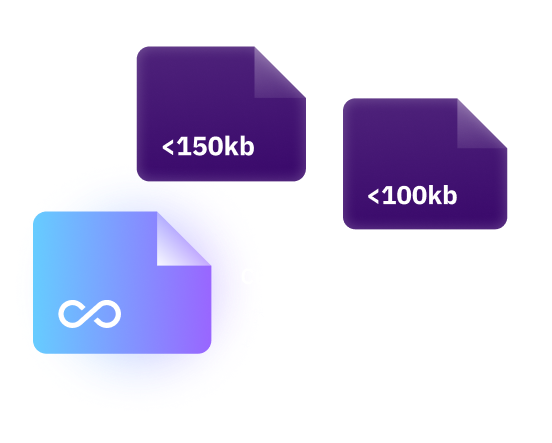 Features
See what else you can do in Creatopy
Create and manage all your digital creatives in one place. Maintain full control over your ad creation.
Multiply your banner ads
Resize your designs in multiple sizes. Prepare your ad campaign for multi-platform distribution.
Generate multiple sizes
Edit and animate an ad design in different sizes at the same time. Accelerate your workflow to get more done in less time.
Create high volumes of ad variations
Create multiple variations of a design by using data feeds. Have a whole product ads campaign ready in minutes.

Get started
Save time with live campaign updating
Choose our ad design platform that allows you to update live ads in real-time and display them on any website, regardless of their size and format.