Create GIFs for social media networks or any advertising platform
Display ad networks
Increase your visibility on ad networks with GIF ads optimized for use on Google's Display Network and more.
Website content GIF maker
Express yourself through animated GIFs. Create more engaging, visually appealing content for your readers.
Social Media GIF creator
Generate more engagement from your social posts by using animations instead of traditional static visuals.
Start with professional GIF templates
With our animated GIF creator you don't have to start from scratch or be a professional designer. Simply choose from a wide collection of ready-made animation templates and customize them in just a few clicks to perfectly align with your business or marketing campaign objectives.
Easily create and personalize your GIF
Our drag-and-drop GIF creator helps you build animations from scratch or use predefined animations and transitions. In our GIF editor you can find all the tools you need to easily create and personalize amazing GIF animations together with your team members.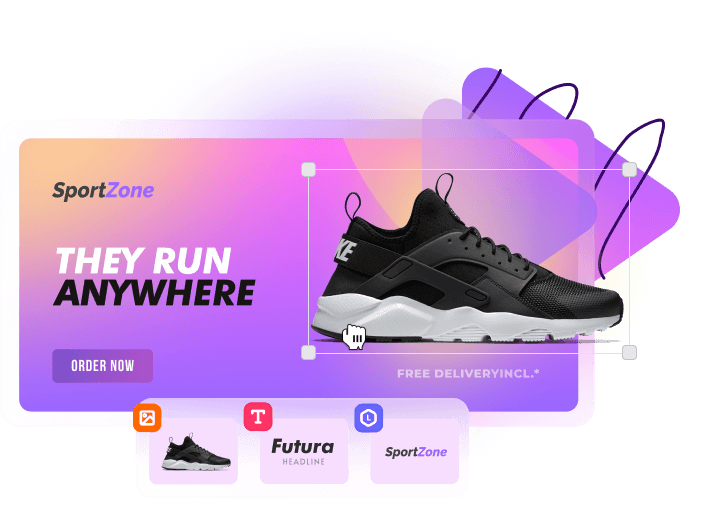 Ready to use animations
One place for all the resources you'll ever need to create the best GIFs! Thousands of animation presets, effects and elements at your disposal. The new Magic Animator transforms your static design into a beautiful animation with the touch of a button! Let your text, images, and CTAs pop, slide, flip or bounce, to make them unforgettable.
Go premium to unlock all the features of Creatopy
Unlimited stock images
Thousands of quality stock photos you can animate your way!
Smooth animation effects
Animated GIFs with a single click! Try our preset animation effects.
High GIF compression
The smallest possible size for optimized load speed and faster ads!
Animated templates
In a hurry? Edit one of our animated templates and make them your own!
Mp4 video export
You can choose to export your animations as GIF files or mp4 videos.
GIF Generator
Use our generator to create multiple sized animations at the same time.
How to make animated GIFs
Start with "where"

First, you need to determine where you're going to use your design: in an email, display advertising, on your website, or on social media. This is going to help you move to the next step, which is choosing the size for your design.

Choose a size

Now that you know where you want to use an animation, it's time to choose the right size. Our online GIF editor gives you two options: you can choose from one of the preset sizes from the display or social category or create a custom size and start from there.

Start designing

Next, you can pick one of our animated templates or create one from scratch. If you're on a deadline, we have thousands of fully customizable animated templates to choose from.

Add elements

Once you've picked a template, it's time to add elements and text to your animation. It's super-easy to create stunning animations without needing graphic designer skills. Images, videos, shapes, fonts, or CTA buttons—everything you need is on the platform. Choose from the existing elements available in our online GIF maker or drag and drop them from your computer onto the canvas.

Animate your design

Once you have all the visual assets in place, it's time to animate your design. Use the timeline to decide on the animation duration. Choose from our animation presets and effects the right movement for each element. Our animated GIF maker gives you the possibility to make an animation in one single click. Feeling bold? Build your own animations to create transitions that truly stand out.

Download the animated GIF

Whenever you feel your design is ready to be shared with the world, you can download your animation as a GIF file or MP4 video. Our animated GIF editor allows you to download your work as a high-quality or the smallest size possible, compatible with Google Ads, and limited to 5 fps.
FAQ
What size should an animated GIF be?
Ideally, you want to keep the size of your animation under 1MB. The bigger the file size, the slower it's going to load. When creating a design, you should keep in mind that a smaller-sized animation would work best for every type of website and internet connection. This means you may have to tweak and resize your animation's dimensions. Try not to tweak its colors, though and keep the highest setting, which is 256 colors. On the other hand, you can perform a lossy compression and reduce the GIF size without losing its quality.
What is the resolution of a GIF?
It's best to try and keep your design's resolution no higher than 960 pixels wide. That's because most GIF files are distributed through direct messaging or shared on social media platforms. Users check their social media accounts mostly on their phones, and thus the animation will appear on small screen sizes. A smaller resolution will increase your design's visibility, but you also want to make sure it loads fast.
How many colors can an animated GIF have?
It can display up to 256 colors. Similar to PNG-8, it supports 8‑bit color but also animations consisting of different frames. Each frame can have a different color palette, with 256 colors per frame. However, there are some workarounds that you can do to end up with an animation that has more than 256 colors.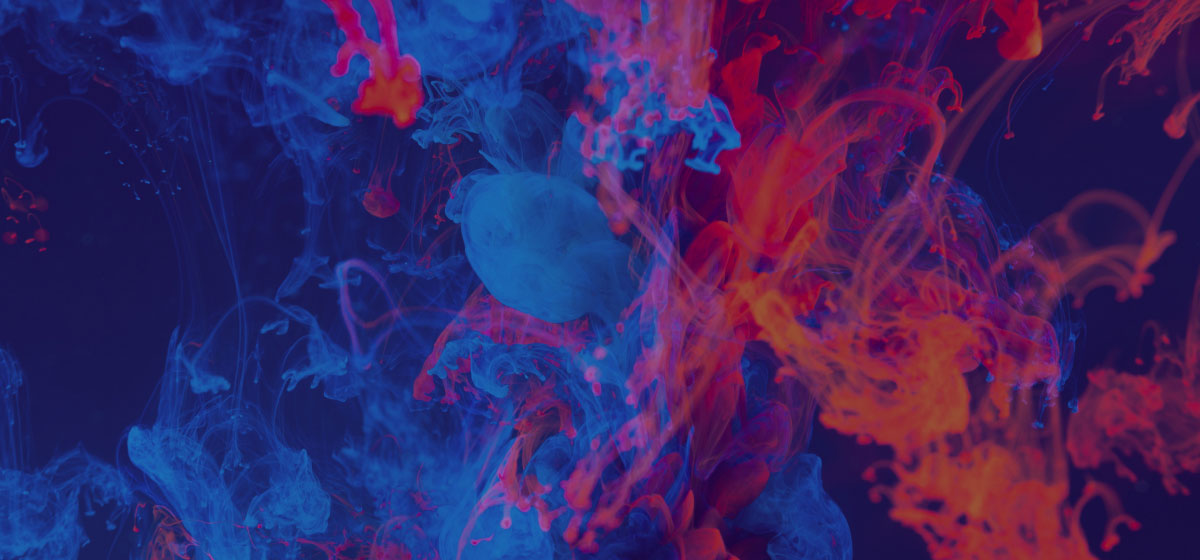 Get started now
Start using out GIF editor to create designs together with your whole team. Collaborate, share ideas and designs to enhance your workflows. Upgrade your plan to a pricing option based on your company needs and start designing.