watch now
Creatopy demo
Get access to a 2-minute demo that provides an overview of Creatopy. Our demo will guide you through different sections of our platform and we'll show you how to create, collaborate, animate, and even deliver your ads, while looking into how you can integrate automation in your workflow.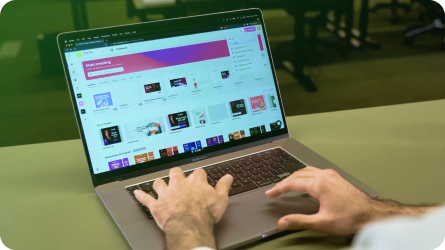 ad creation at its finest
What will you learn?
Create & customize ads
Make your ads your own by adding animations, original illustrations, and other brand elements.
Scale ad production through automation
Go from one single design to hundreds of ad variations and sizes with Creatopy's automation tools.
Serve ads to various platforms
Download your ads in a variety of formats and have them served straight to your preferred platforms.
Let's hear from you
What other demos would you like us to do?
Is there any specific Creatopy feature that you'd like us to demo? Submit a request with a brief description, and we'll make a note of it.