Improve your team's productivity with design collaboration
Enjoy the full cycle of design collaboration, which includes both your team and external partners in the process from start to finish.
Highlights
Always in sync with your team and clients
Design ads with your creative team, or get your clients involved for enhanced transparency.
Instant collaboration
Leave comments, tag your colleagues, attach files with extra information, if needed, and get everyone on the same page—even external collaborators.
Diverse team management
Manage teams and groups, invite new members to join you, and assign them easily to specific projects. Creating a new team is as easy as one-two-three.
Customizable collaboration options
Manage the levels of access and assign different roles to your colleagues. Make share links private or public and customize them to always show your brand.
Design without borders
Collaborate across teams and beyond
Collaborate inside and outside your team, allowing your clients to join you. If granted the access, anyone outside the team can access a shareable page containing your design, leave comments and share their feedback with you.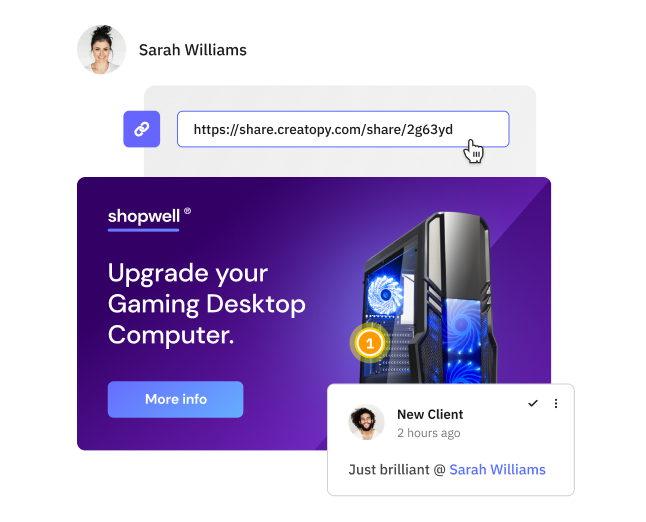 One link for a whole campaign
Review multiple designs, all at once
Shareable folders are key to helping you streamline the way you collaborate with your partners. Enjoy a shorter review cycle, one in which your client has a structured overview of your work.
Brand exposure
Share links with custom branding
Customize your sharing page to display your branding so that whenever your clients receive any of your work, they can clearly see it's yours. Add your logo, favicon and customize your share URL.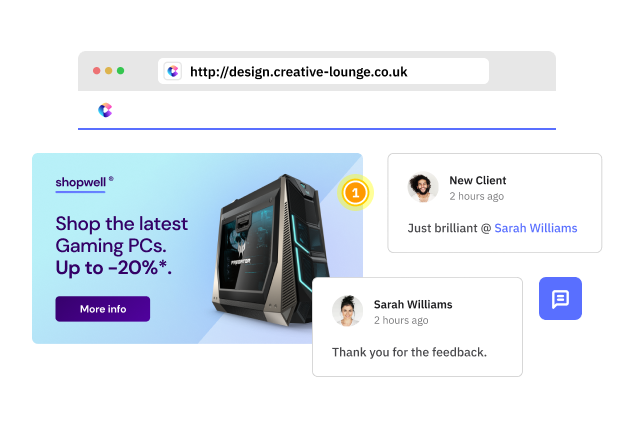 Speedy design proofing
From draft to final design in unison
Bring all the people you collaborate with on the same page. Unite creative teams and external stakeholders to create ad designs from start to finish.
Share

Simply get a share link and forward it to your client. The link will take them to a dedicated page with your design. No more email swapping and file uploading.

Review

Allow clients to provide you with their feedback. Comments can be placed on any part of your design, so you'll never miss any of your client's requests.

Approve

Advance to the final stage of your design project in a flash. Get approval for your work within the same environment for enhanced control and organization.
Features
What else can you use Creatopy for?
Being an ad design platform at its core, Creatopy features a set of powerful tools built to assist teams in creating, automating, and customizing ads at scale.
Design efficiently
Use automation to resize ads, make multiple visual design variations, and work on multiple sizes at once.
Keep your team inspired
Make your ad designs unique with Shutterstock images, premium audio tracks, videos, and templates.
Stay on brand together
Help your team stay on brand with easy access to your logos, color palettes, fonts, and custom-branded templates.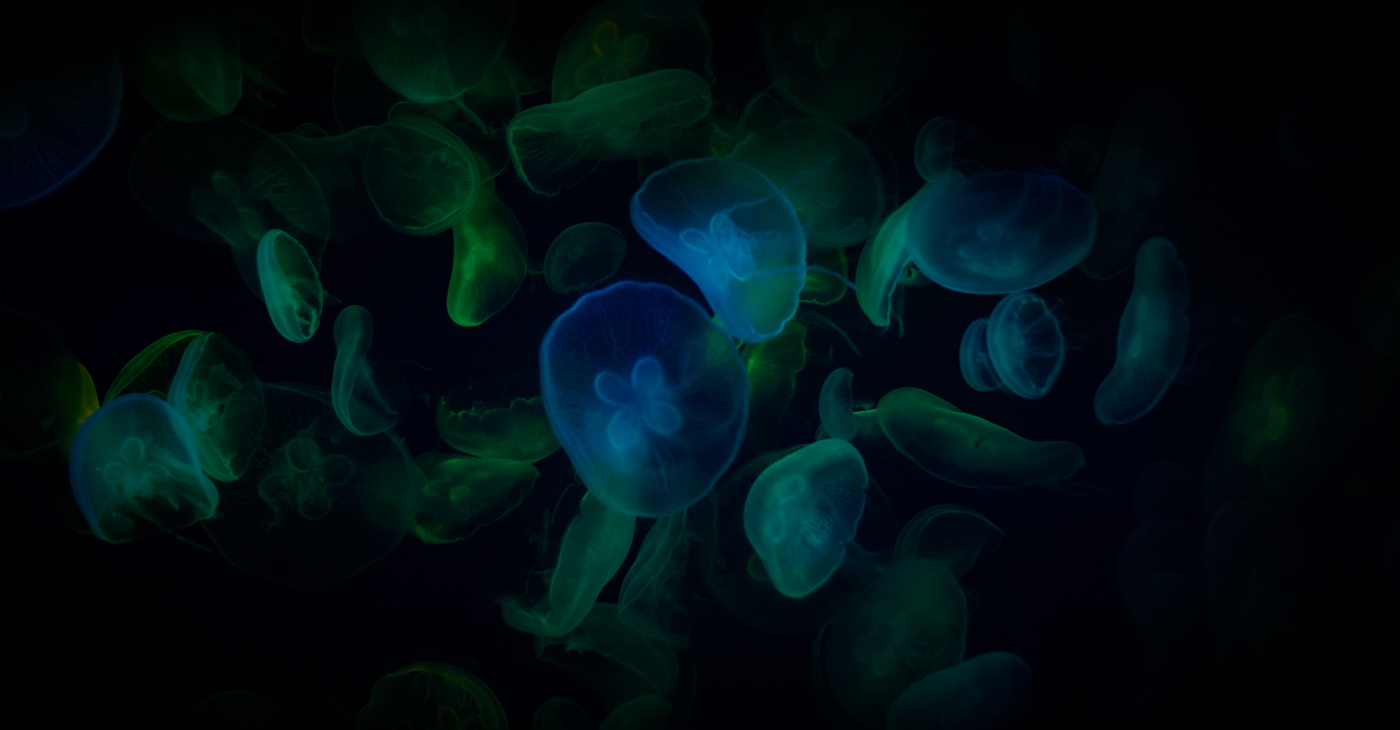 Join us
Work together for enhanced efficiency
Discover how Creatopy can help you with your design and collaboration efforts.