Hospital Ad Template Banner Ad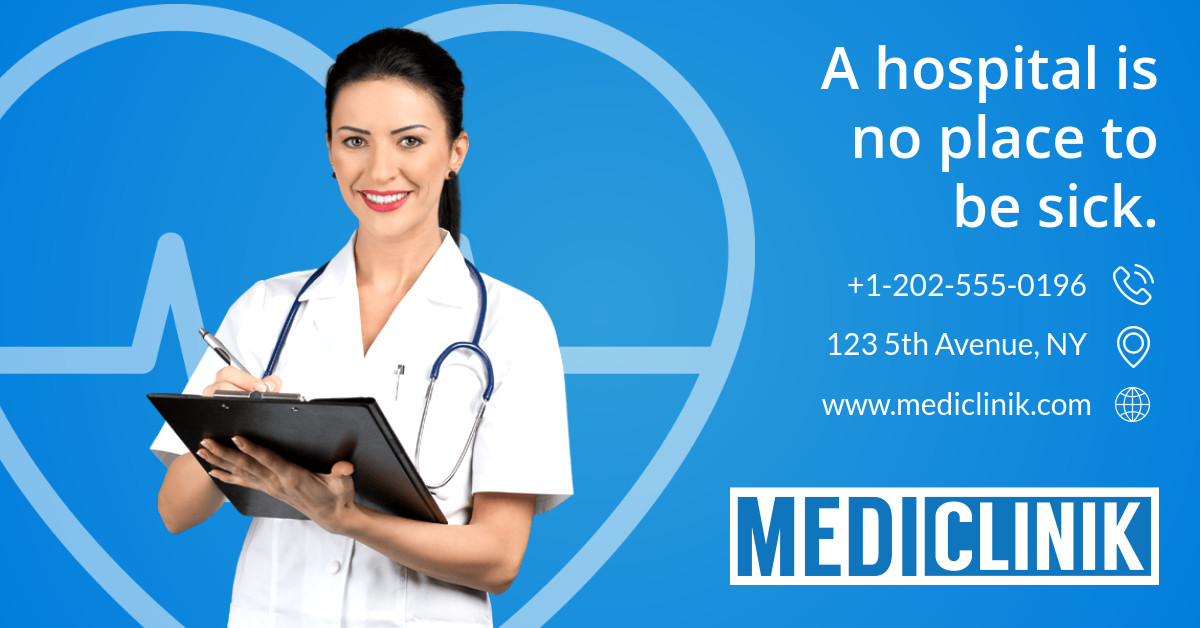 The template is available in multiple sizes.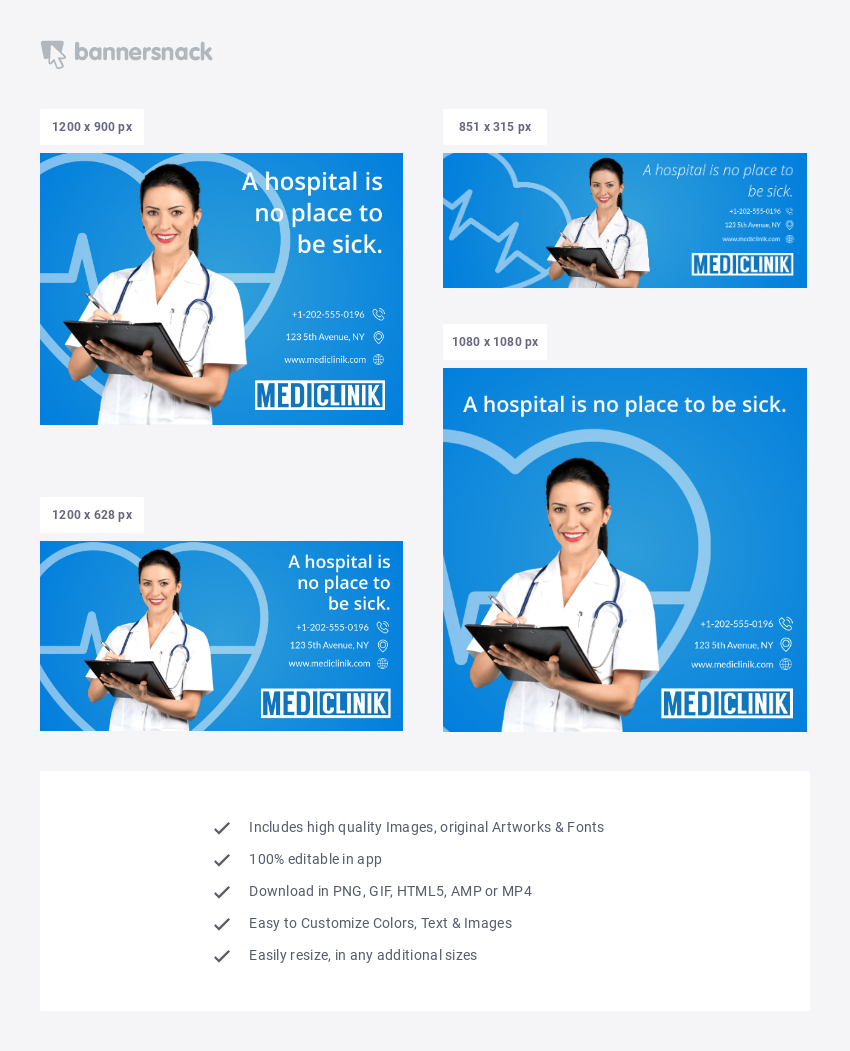 Keep on doing what you love to do and let us help you with an amazing collection of templates that are specifically built for helping you promote your clinic. There are thousands of people in need of your medical advice, and you might not have the free time to create ads from scratch to promote your clinic. You can use one of our ready-made ads, like this one, and customize it to fit your own clinic. It doesn't take more than a minute or two. After you finish editing, download it and use it to drive people to your website and to your medical center!
Facebook Sponsored Message
1200 x 628 px
Twitter Header
1500 x 500 px
Instagram Post
1080 x 1080 px