Send Valentine's Day Flower Love Banner Ad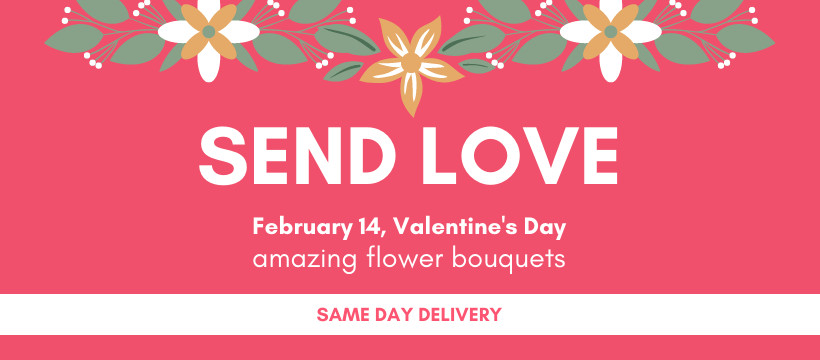 The template is available in multiple sizes.
When it comes to Valentine's Day, you can't go wrong with flowers. Ensure that you use an enticing visual and a powerful message to let your audience know that you're also doing same-day deliveries. Time is of the essence here, so you need to differentiate yourself. As a starting point, feel free to use this cute, romantic visual and personalize it in just a few minutes with your company information.
Facebook Cover
820 x 360 px
Facebook Post Ad
1200 x 1200 px
Facebook Sponsored Message
1200 x 628 px
Twitter Header
1500 x 500 px
Twitter Image Ads
1200 x 600 px
Instagram Post
1080 x 1080 px
Pinterest Shopping Ads
1000 x 1500 px
Facebook Story Ads
1080 x 1920 px