Birthday party invitation Banner Ad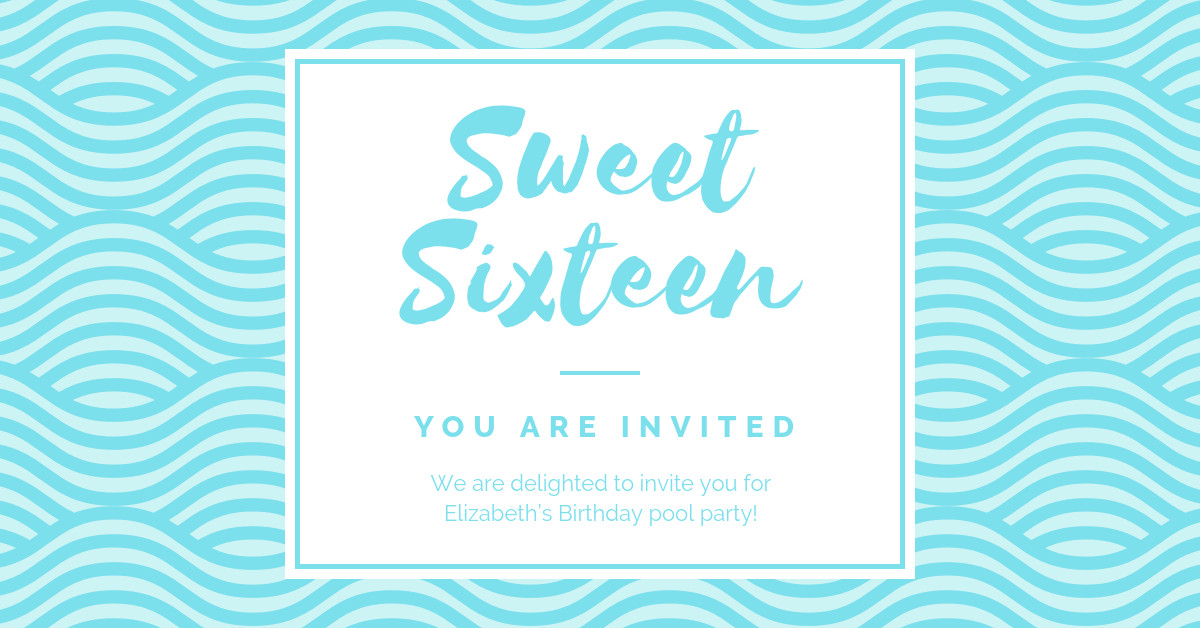 The template is available in multiple sizes.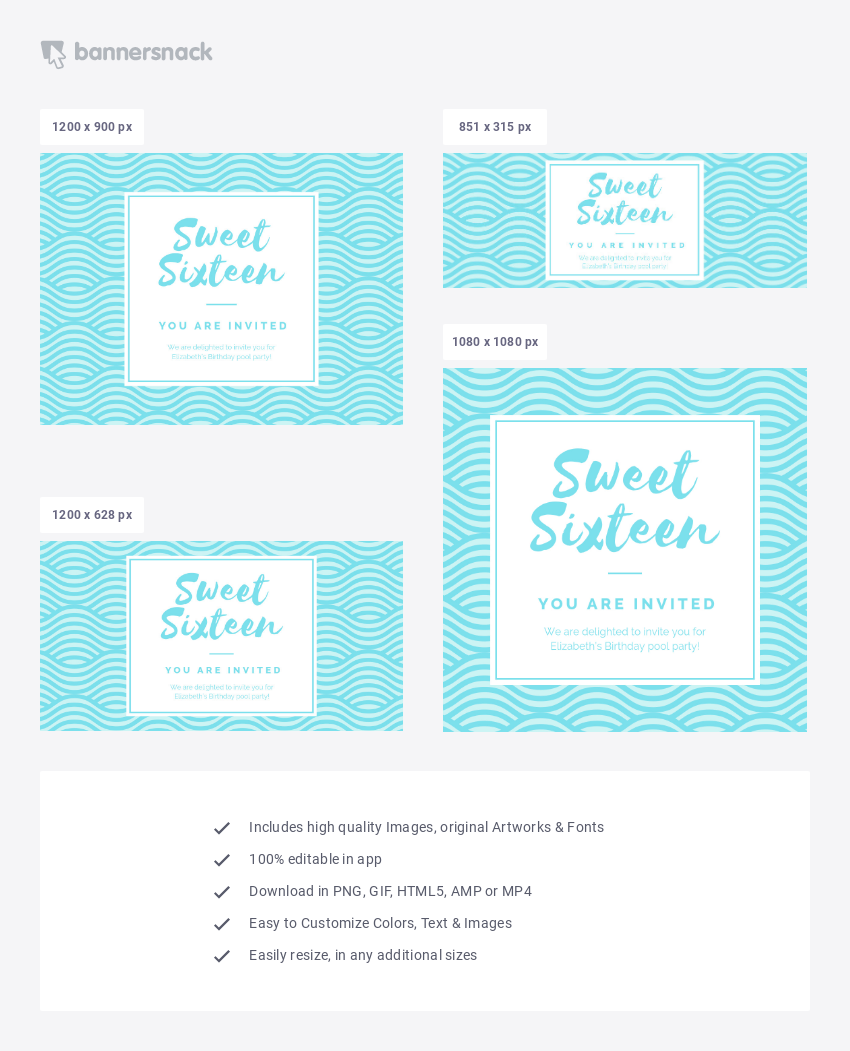 It's officially a party! 16 and Fabulous. Invite all of your friends to your pool party by sending them this awesome e-vite. This template is perfect for a pool party because of the cool, blue background that looks like water. It's so easy to edit, it could be illegal. All you have to do is click on the banner template, edit the text and add your own details about the party, and voila! You're done already with the invite. Now it's time to party!
Facebook Sponsored Message
1200 x 628 px
Twitter Header
1500 x 500 px
Instagram Post
1080 x 1080 px