Pet Grooming Services Banner Ad
The template is available in multiple sizes.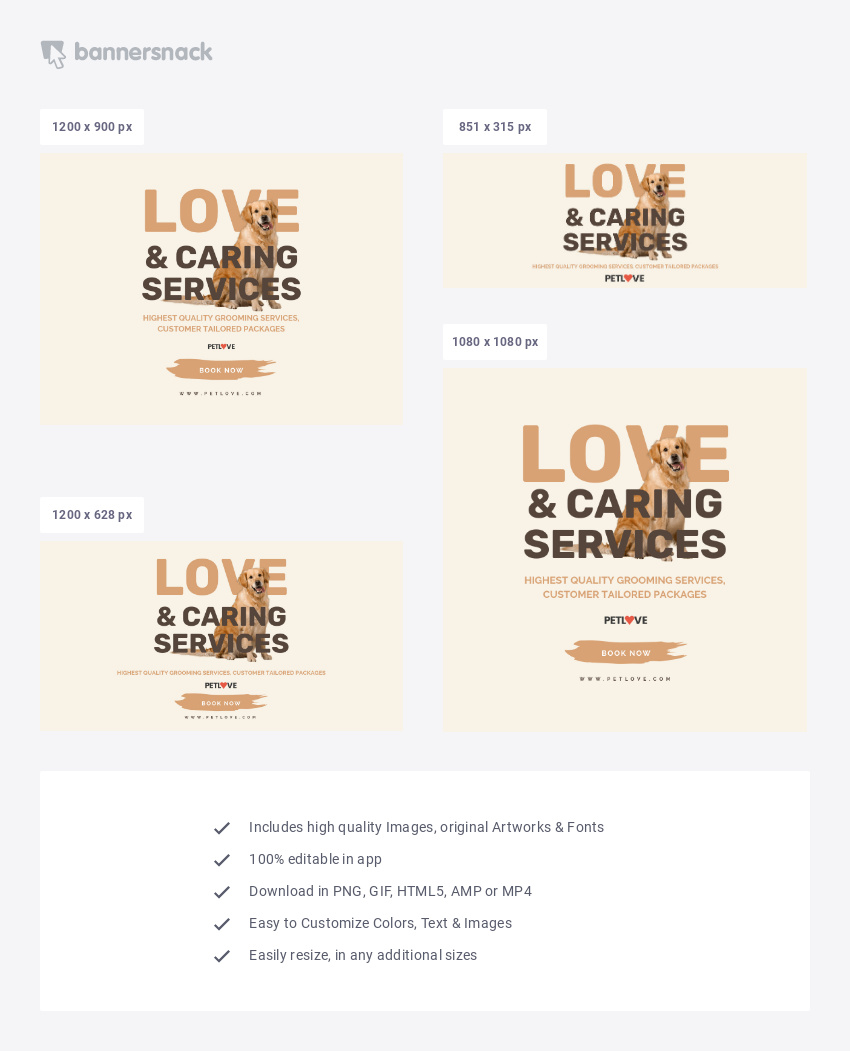 As an expert in pet grooming, you know dog owners would do anything to keep their puppies healthy, happy, and clean! Promote your pet grooming salon with this banner and you can have new people coming to your location in no time! Customize it as you wish by adding your own photo or location, and write down all your exclusive deals and services! You can make all the dogs in your town look even more adorable!
Facebook Sponsored Message
1200 x 628 px
Twitter Header
1500 x 500 px
Instagram Post
1080 x 1080 px