Part of the Change on Earth Day Banner Ad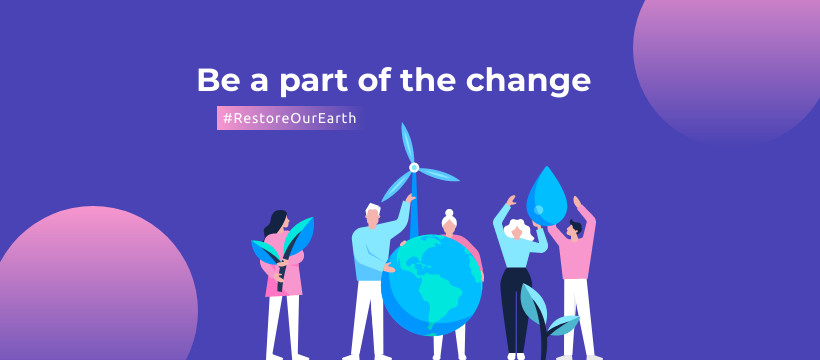 The template is available in multiple sizes.
For the Earth to be better, we all need to care together. Use this banner template to empower everyone to take action to save our planet. The template is fully customizable, so you can add more illustrations, change the colors or the fonts. Once complete, send it via email or social media.
Facebook Cover
820 x 360 px
Facebook Post Ad
1200 x 1200 px
Facebook Sponsored Message
1200 x 628 px
Twitter Header
1500 x 500 px
Twitter Image Ads
1200 x 600 px
Instagram Post
1080 x 1080 px
Pinterest Shopping Ads
1000 x 1500 px
Facebook Story Ads
1080 x 1920 px