Boy Gender Reveal Banner Ad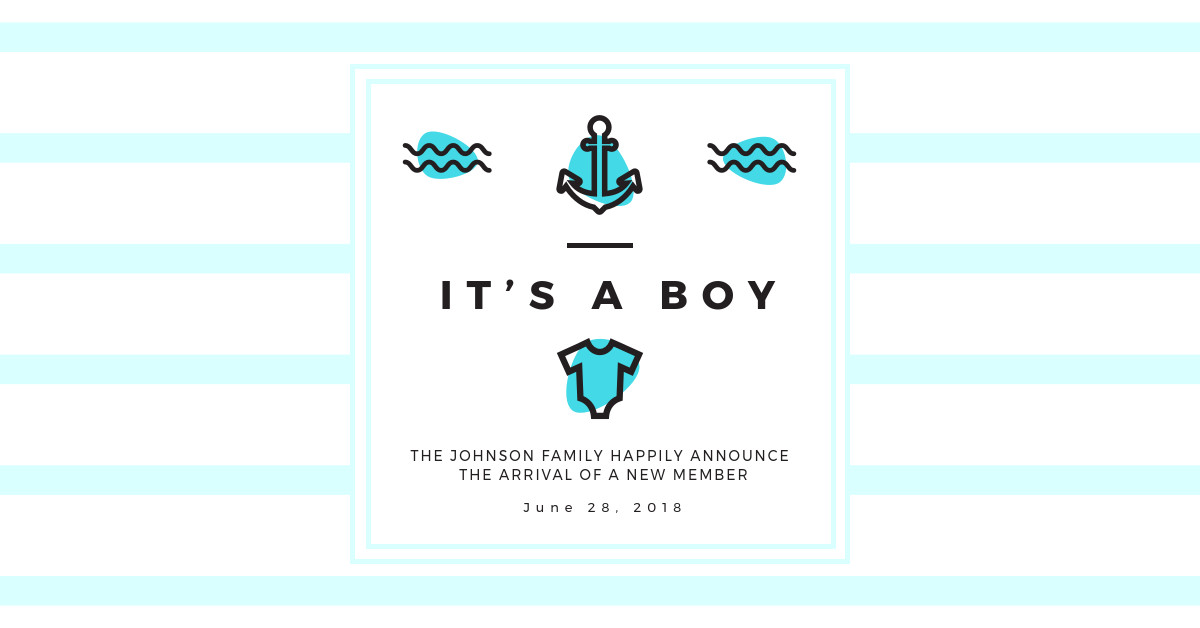 The template is available in multiple sizes.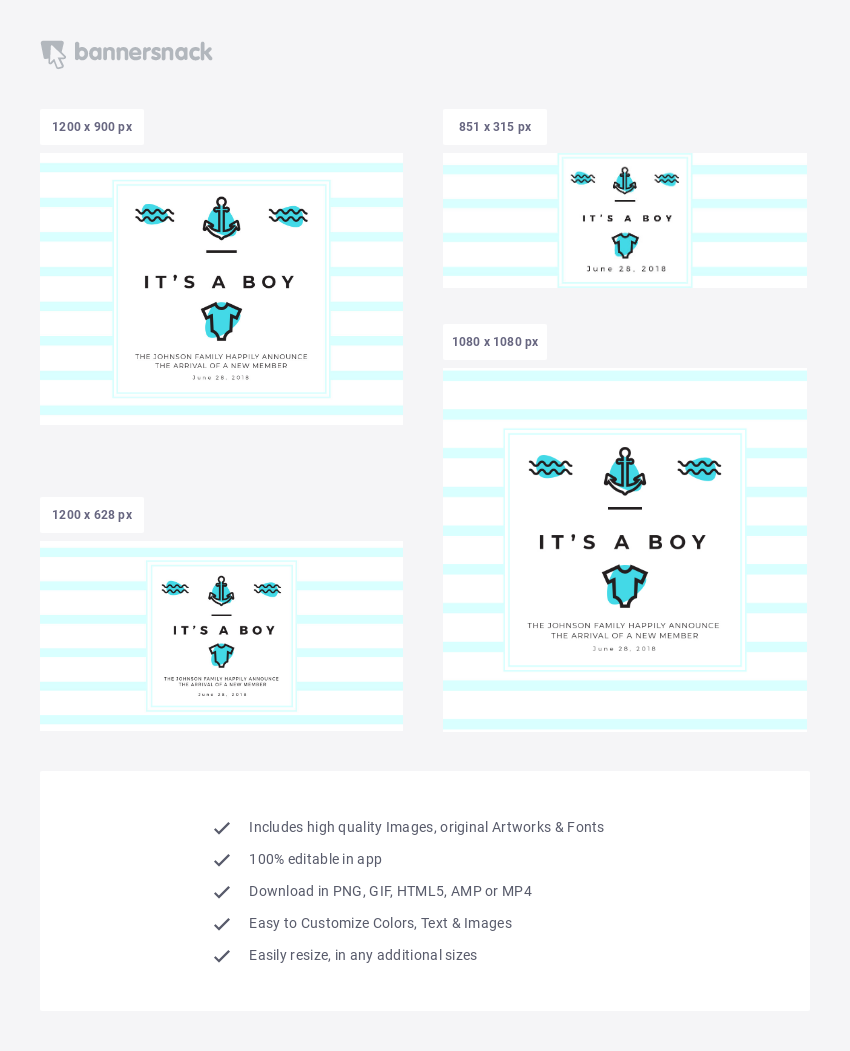 It's a boy! You're going to have a baby boy! Families are a wonderful thing and it's such an amazing experience when you get to see how your family grows. It's time to let everyone know that a new member of the team will be joining you soon. This template is perfect for announcing your pregnancy because of all the blue elements and things little boys love. By using this banner template, you can tell everyone on social media about your news. By using Bannersnack, you can edit all the text, colors, and elements, to make this banner meet your family's needs. Congratulations to you and your family!
Facebook Sponsored Message
1200 x 628 px
Twitter Header
1500 x 500 px
Instagram Post
1080 x 1080 px