Work Together recruitment set Banner Ad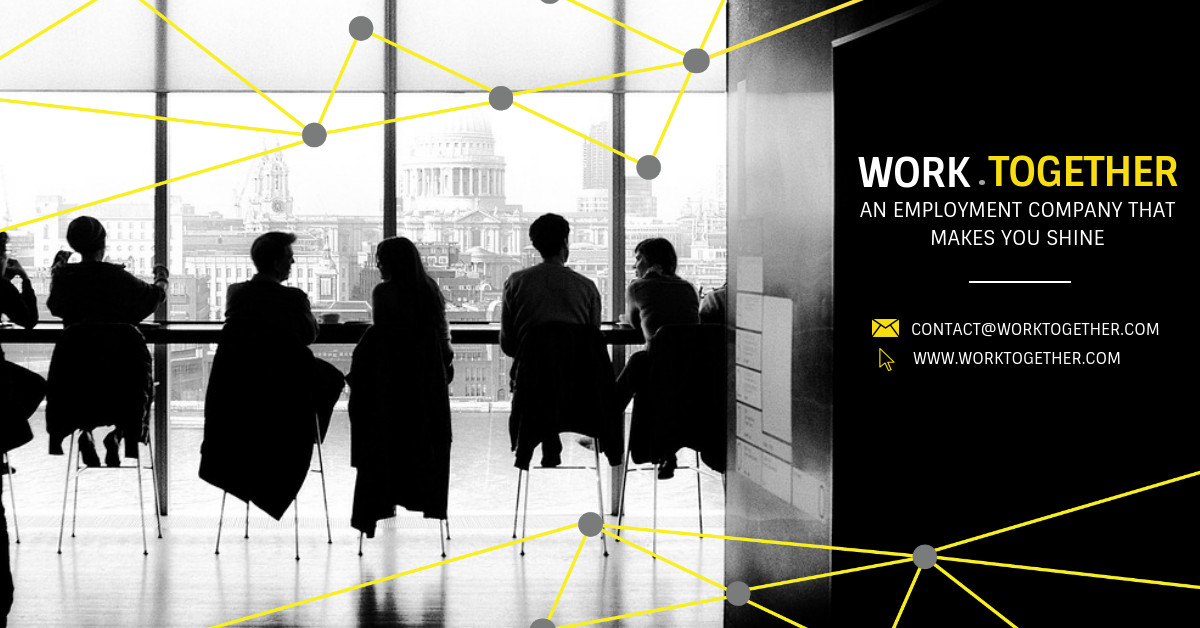 The template is available in multiple sizes.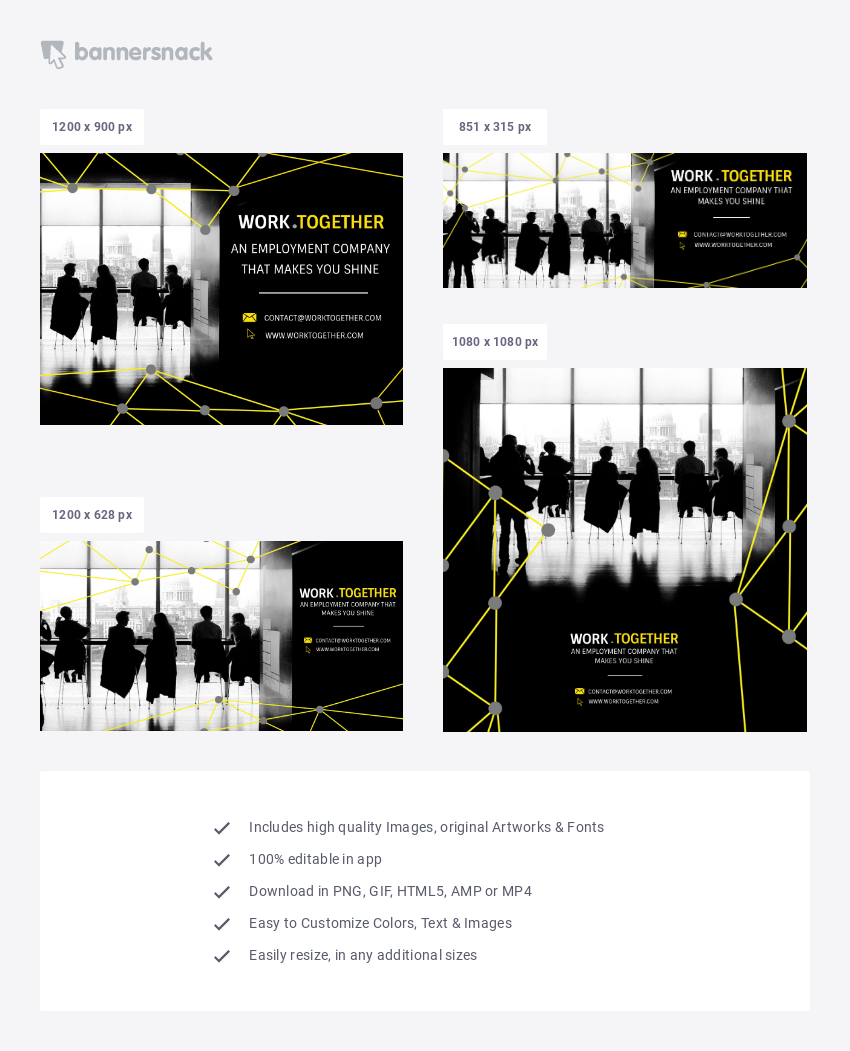 We do our best to make things easy for you when it comes to advertising a new job position at your company. This banner is perfect for any company trying to recruit more people. This ad is available in multiple sizes so that you can easily extend your campaigns throughout all advertising platforms. You can animate your banners and export them as GIF or video MP4; formats that are accepted by most advertising platforms.
Facebook Sponsored Message
1200 x 628 px
Twitter Header
1500 x 500 px
Instagram Post
1080 x 1080 px