Yoga Studio Banner Ad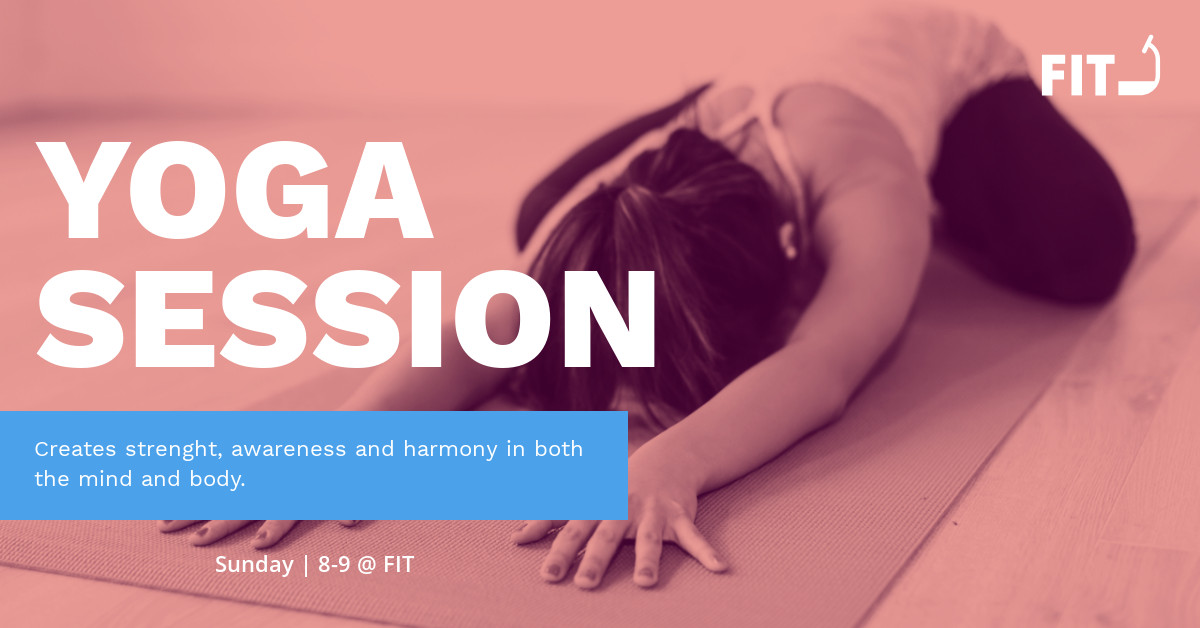 The template is available in multiple sizes.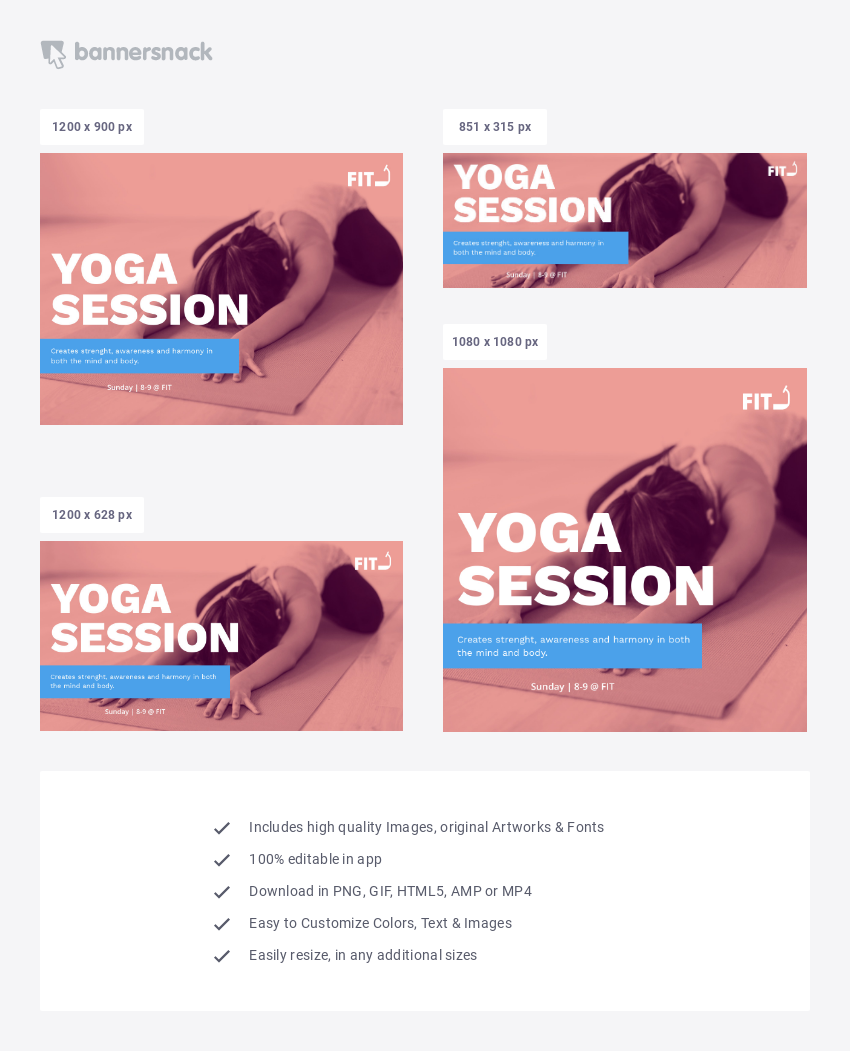 Why Yoga sessions? We've researched the benefits and crafted this nice template for Yoga promoting instructors and studios. You can change the image with your own photo, or another photo from our gallery. Customizing it with your logo and text is very easy. Start promoting your Yoga classes on social media networks right now.
Facebook Sponsored Message
1200 x 628 px
Twitter Header
1500 x 500 px
Instagram Post
1080 x 1080 px