10 Year Reunion Banner Ad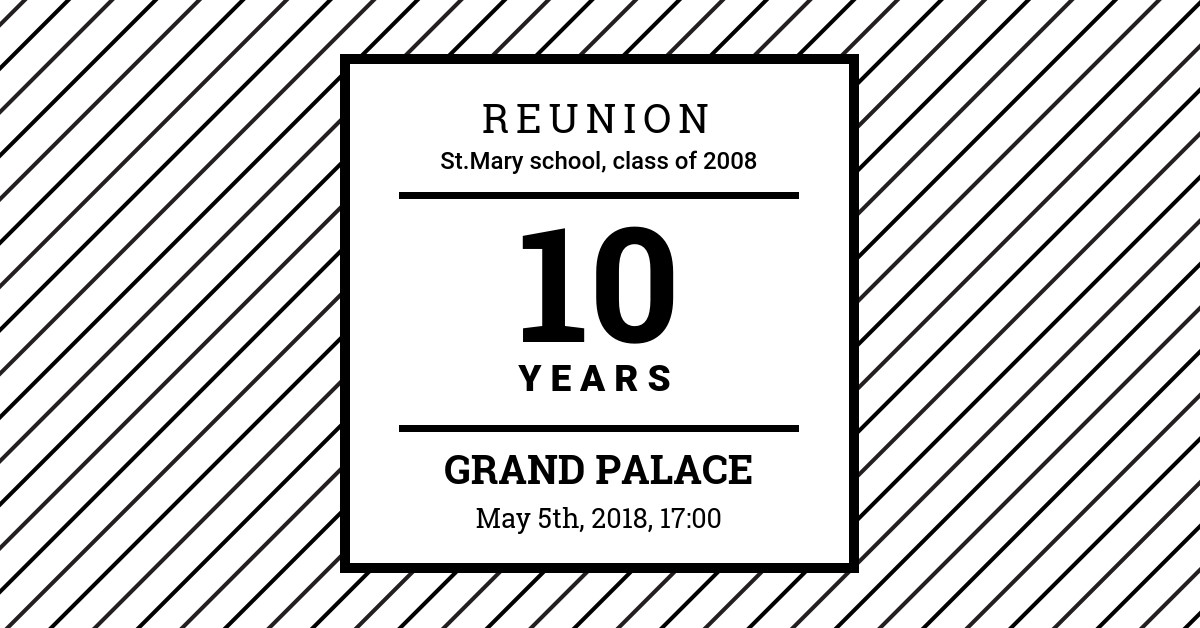 The template is available in multiple sizes.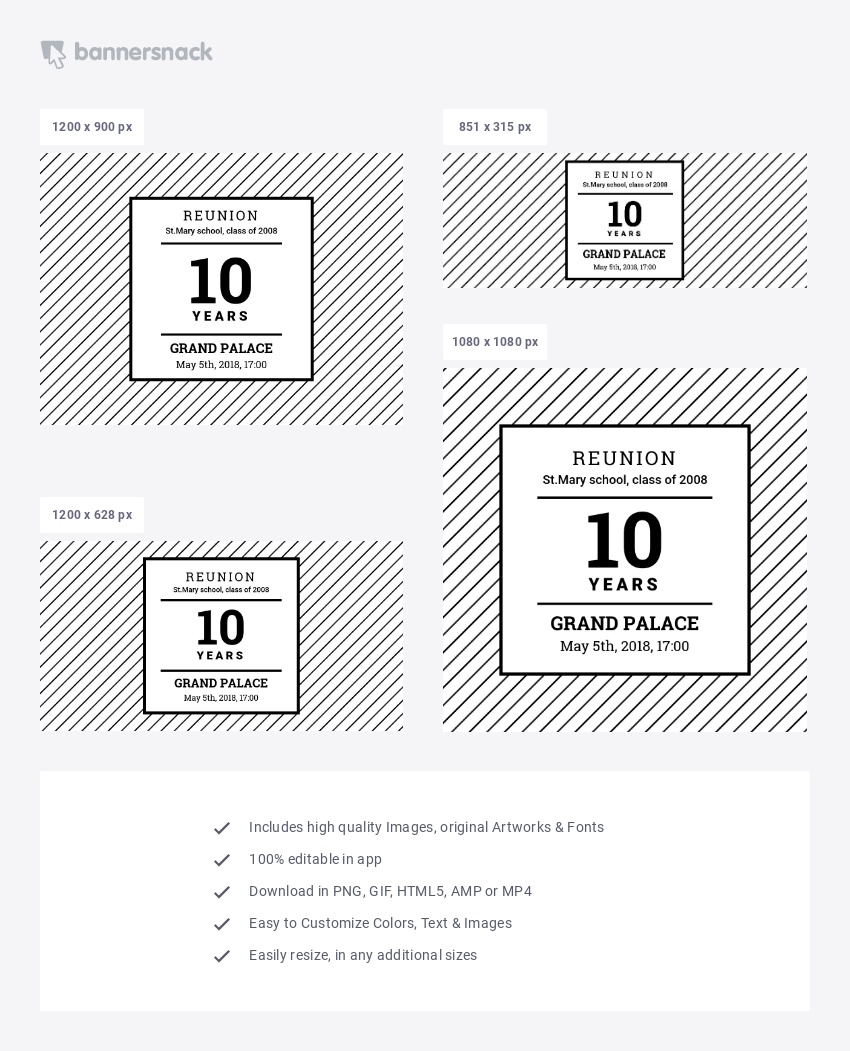 Oh, the glory days. Back when your biggest worry was if you had finished your history homework. Have 10 years already gone by since you graduated high school? Seems like a reunion is about to happen. Tell all of your old classmates and friends about this reunion by using this eye-catching invite. Edit the text and colors of this banner, if you'd like, then add your own details about the reunion event. It's time to meet all of your high school classmates and talk about all the good times you had together!
Facebook Sponsored Message
1200 x 628 px
Twitter Header
1500 x 500 px
Instagram Post
1080 x 1080 px