Luxury Real Estate Banner Ad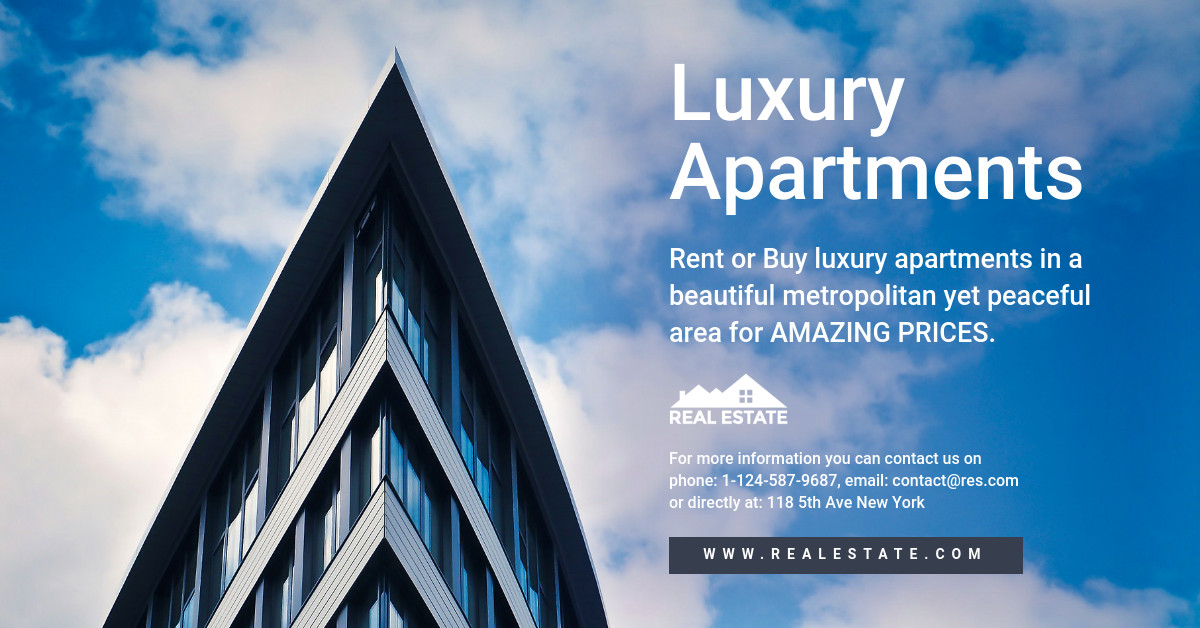 The template is available in multiple sizes.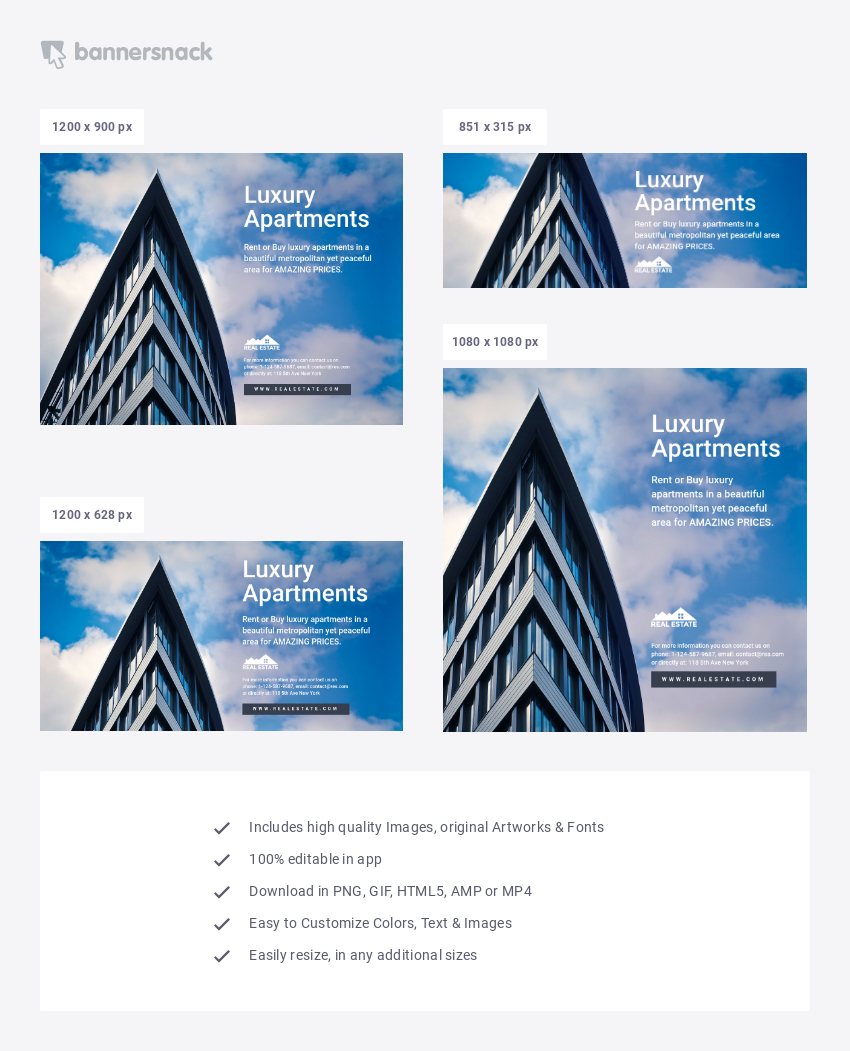 Aim for the stars with this new banner ad template for your real estate business. In a world where an image is worth one thousand words, you need a professional branding to close more deals. Save time and resources by designing your own banner ads, starting from a creative template. You can resize this banner to make it fit all the social media and ads channels you might be using to promote your business, and you can even try the animated version to get more conversions. Fully customizable, this banner template is waiting for you!
Facebook Sponsored Message
1200 x 628 px
Twitter Header
1500 x 500 px
Instagram Post
1080 x 1080 px