Dog Shelter Banner Ad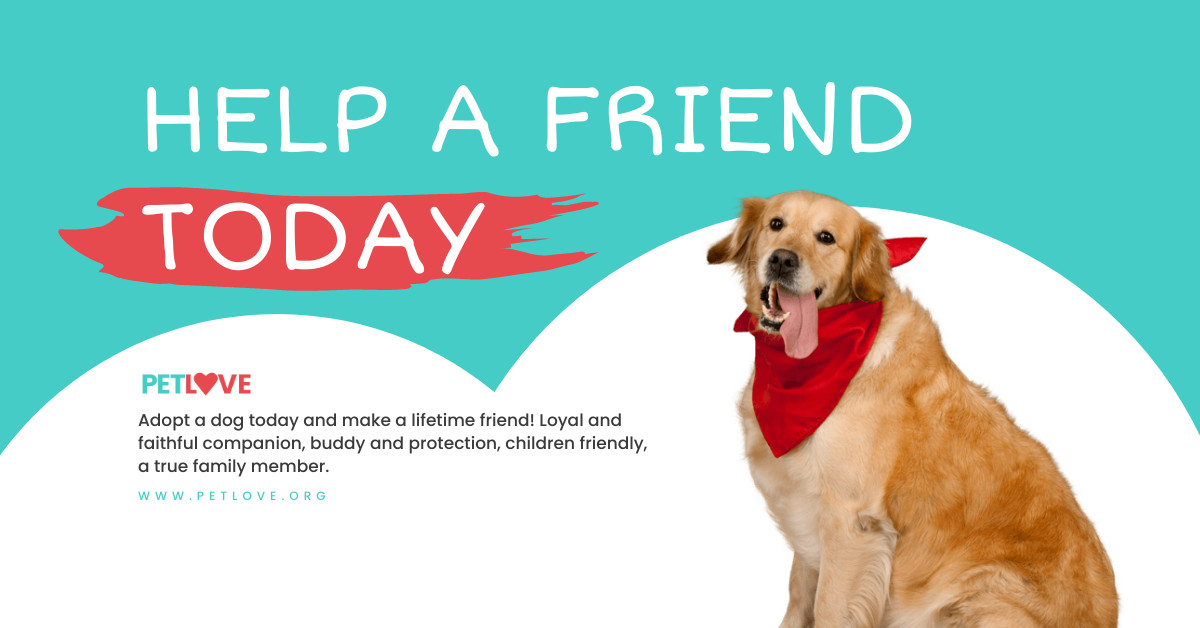 The template is available in multiple sizes.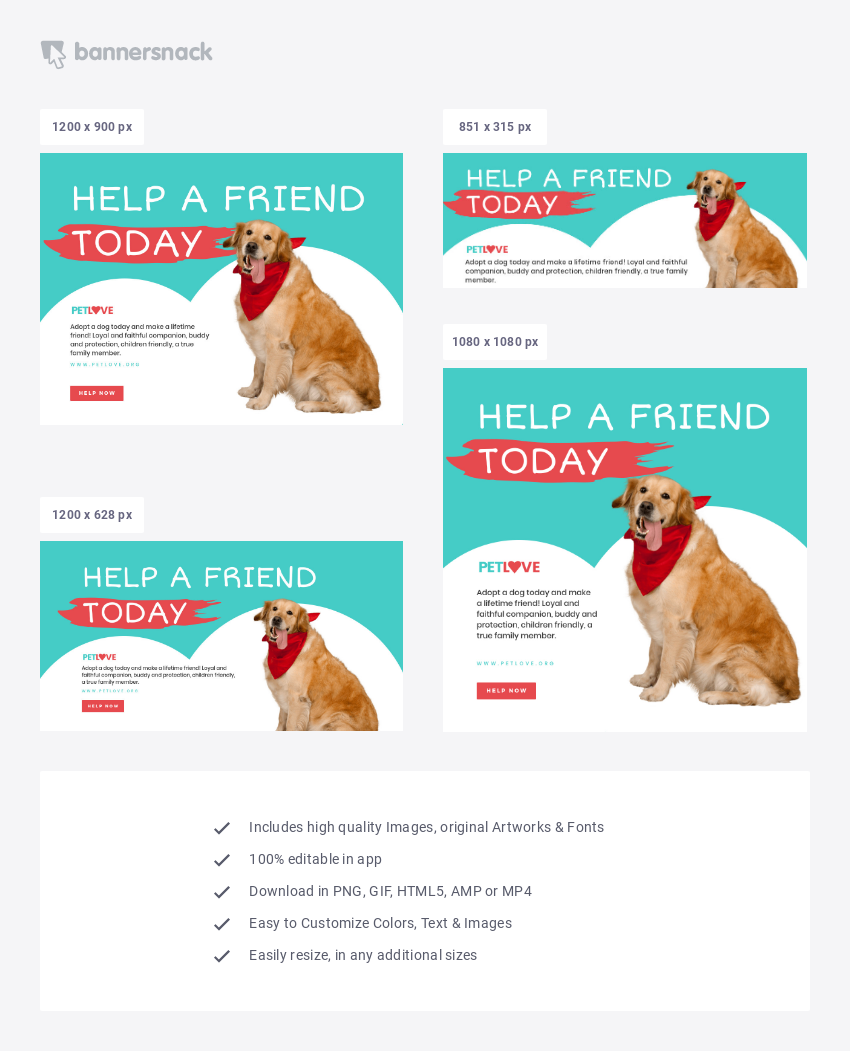 There's no love like dog love. So, help people find out about your dog shelter and direct them to your website and location. Help them discover what unconditional love is. There could be thousands of people looking to adopt a cute dog. By using this banner, you can tell everyone that you've got dogs of all breeds, all sizes, and all ages that are ready to be adopted!
Facebook Sponsored Message
1200 x 628 px
Twitter Header
1500 x 500 px
Instagram Post
1080 x 1080 px