International Picnic Day Banner Ad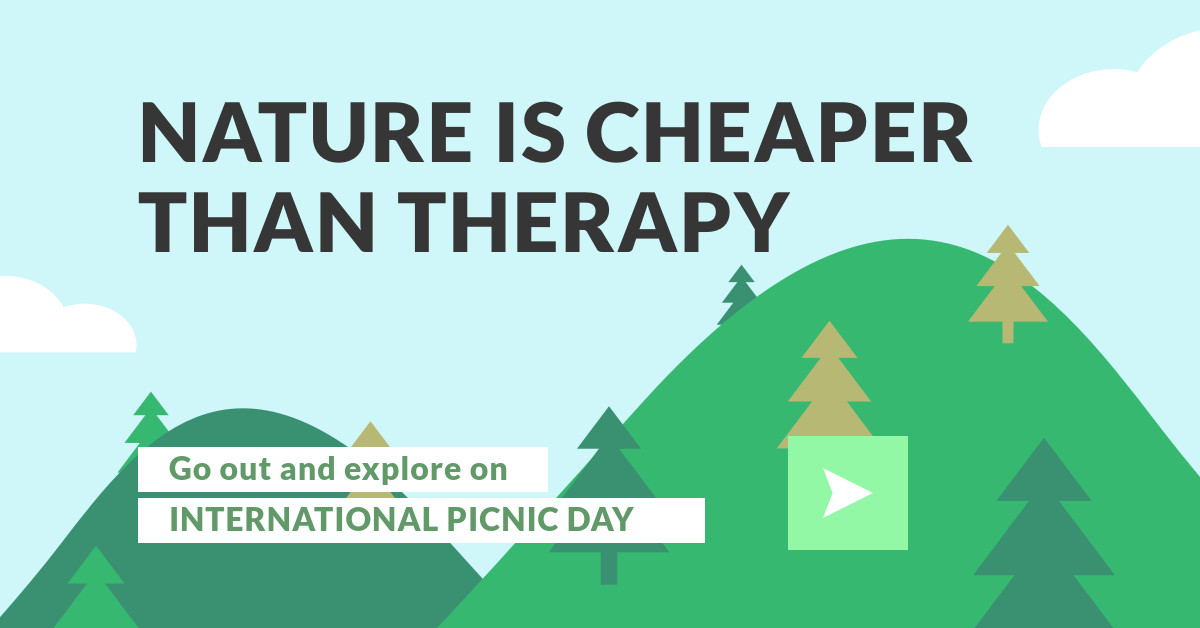 The template is available in multiple sizes.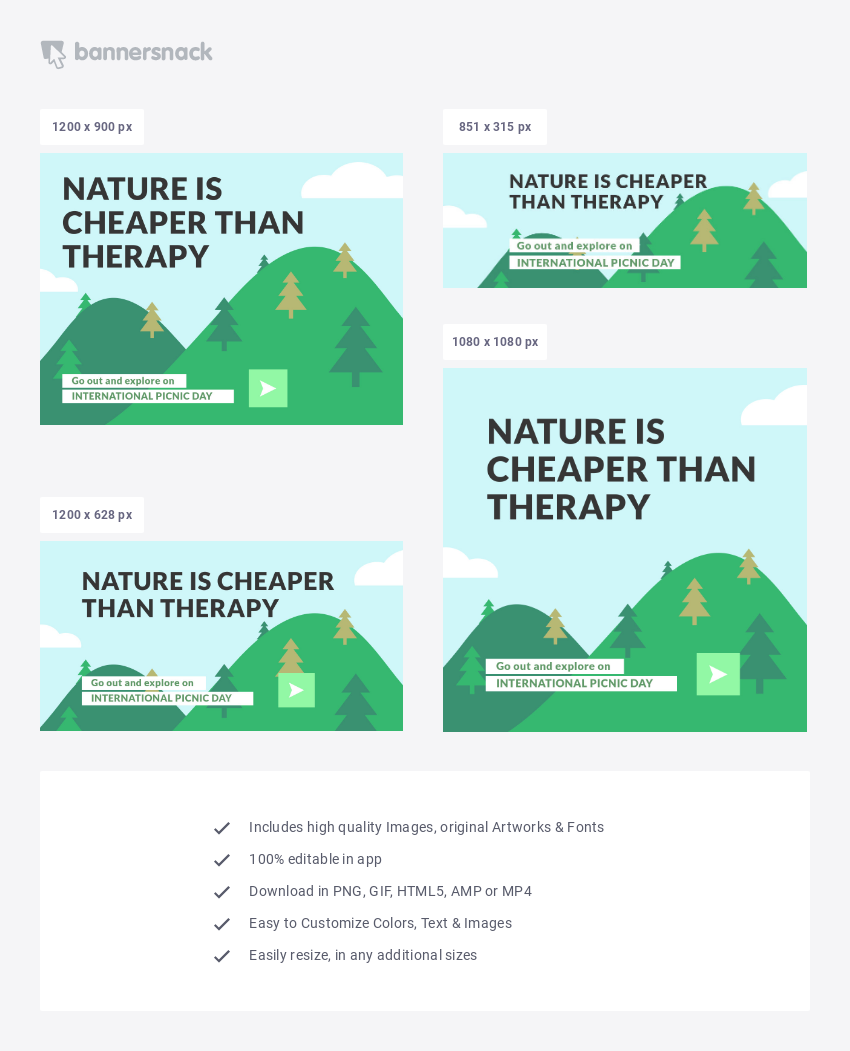 "Nature is cheaper than therapy". It's scientifically proven that if you go outside for at least a few minutes every single day, you're going to feel much happier. Why not tell all your readers about international picnic day, and encourage them all to go for a walk out in the woods or in the park and have a nice meal with good friends in the sun? Use this banner template to start creating your own ad. With Bannersnack, you can change the background, colors, elements, text, font, and more. So, what are you waiting for? Use this ad for your online campaign, then go outside and have a picnic with pals. Bon Appetit!
Facebook Sponsored Message
1200 x 628 px
Twitter Header
1500 x 500 px
Instagram Post
1080 x 1080 px