Cyber Monday Special Red Woman Banner Ad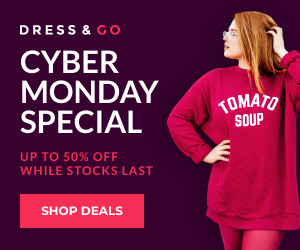 The template is available in multiple sizes.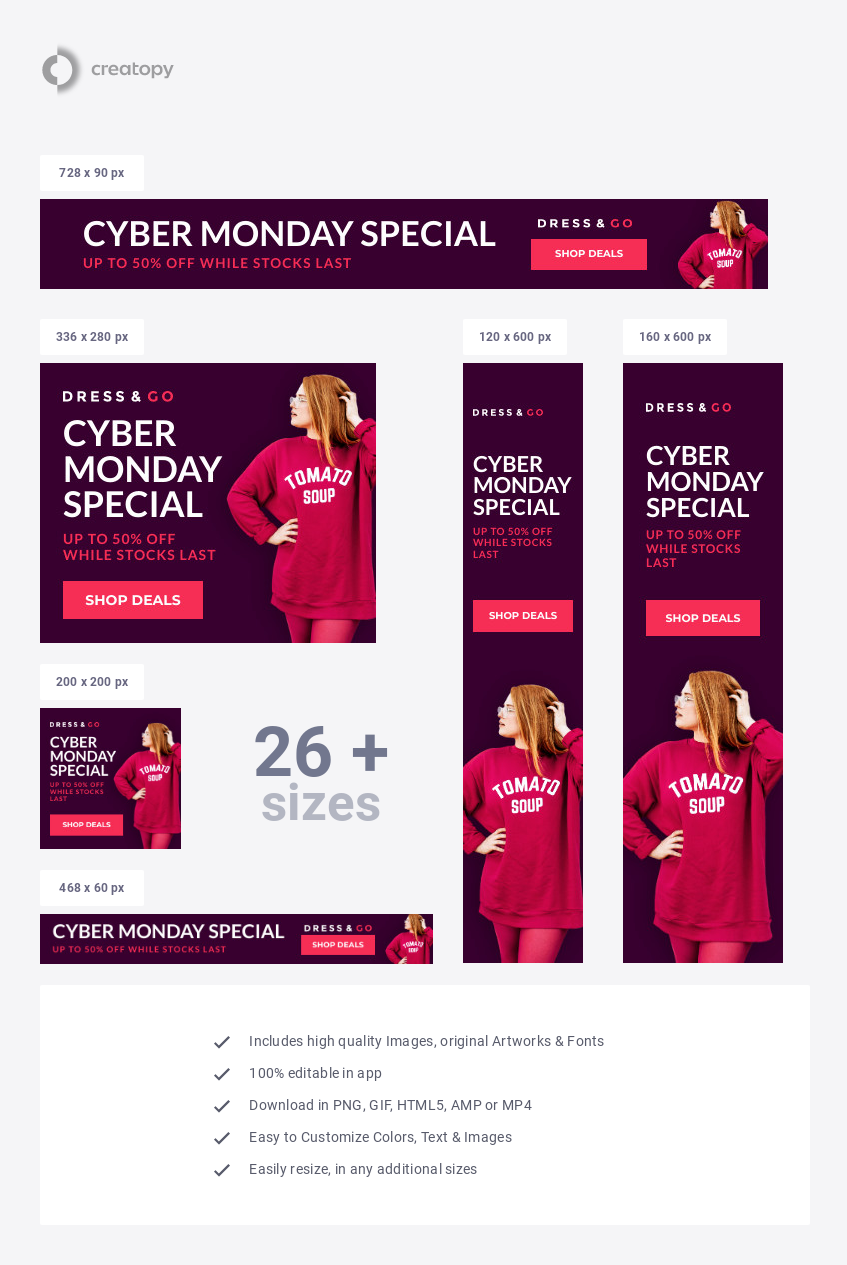 Sales have been good so far, but just a few more items are left. Get rid of all of your items using this animated banner template. Create an ad for your display campaigns in just a few minutes. Change a few elements, add an image of your product to make it stand out, change the logo, and you're done. Edit, download and enjoy the conversions. Easy!
Inline Rectangle
300 x 250 px
Large Rectangle
336 x 280 px
Mobile Leaderboard
320 x 50 px
Large Mobile
320 x 100 px
Wide Skyscraper
160 x 600 px
Small Square
200 x 200 px
Large Leaderboard
970 x 90 px
Vertical Banner
120 x 240 px
Small Rectangle
180 x 150 px
Mobile Banner
300 x 50 px