Always Thankful on Thanksgiving Banner Ad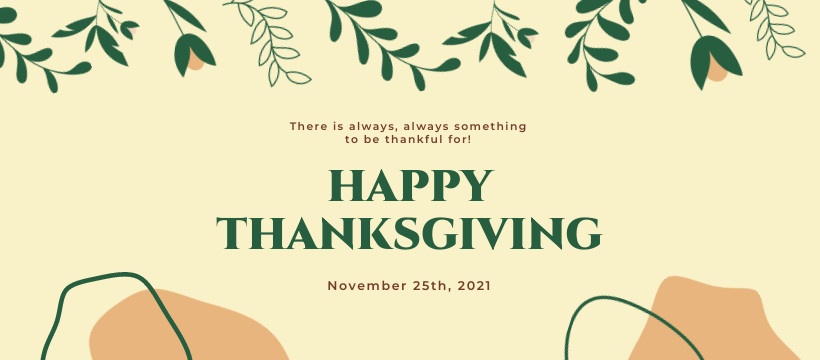 The template is available in multiple sizes.
With a new season comes a new celebration. It's Thanksgiving! We have so much we can be thankful for. Spread a little thankfulness to your social media by using this customizable template. Its colors are perfect for fall, and the text gives people a little joy. Add some extra elements to give it a personal touch. Once you're done editing, download it and start sharing it on all your social media profiles! Happy Thanksgiving!
Facebook Cover
820 x 360 px
Facebook Post Ad
1200 x 1200 px
Facebook Sponsored Message
1200 x 628 px
Twitter Header
1500 x 500 px
Twitter Image Ads
1200 x 600 px
Instagram Post
1080 x 1080 px
Pinterest Shopping Ads
1000 x 1500 px
Facebook Story Ads
1080 x 1920 px