Coffee Shop Promotion Banner Ad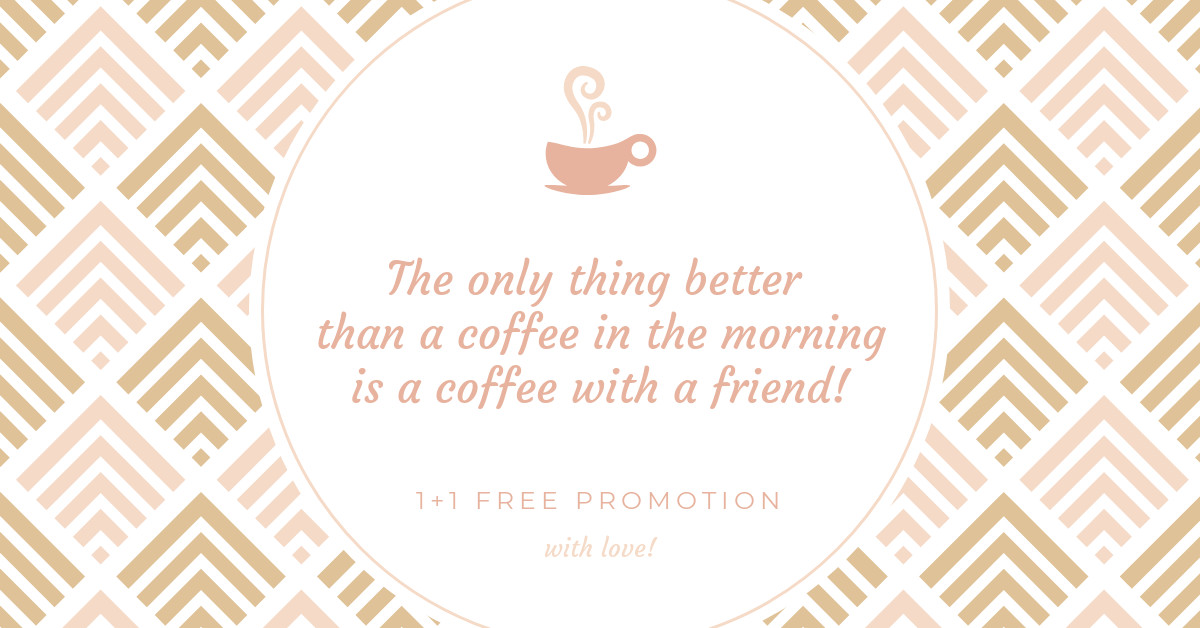 The template is available in multiple sizes.
Make two people happy today with your 1+1 free coffee promotion! Get this appealing ad template and use it to promote your offer online. The soft pastel colors are truly inviting and the message can warm one's heart. We all have a special friend, isn't it? Customize it and download it today.
Facebook Sponsored Message
1200 x 628 px
Twitter Header
1500 x 500 px
Instagram Post
1080 x 1080 px