E-commerce newsletter Banner Ad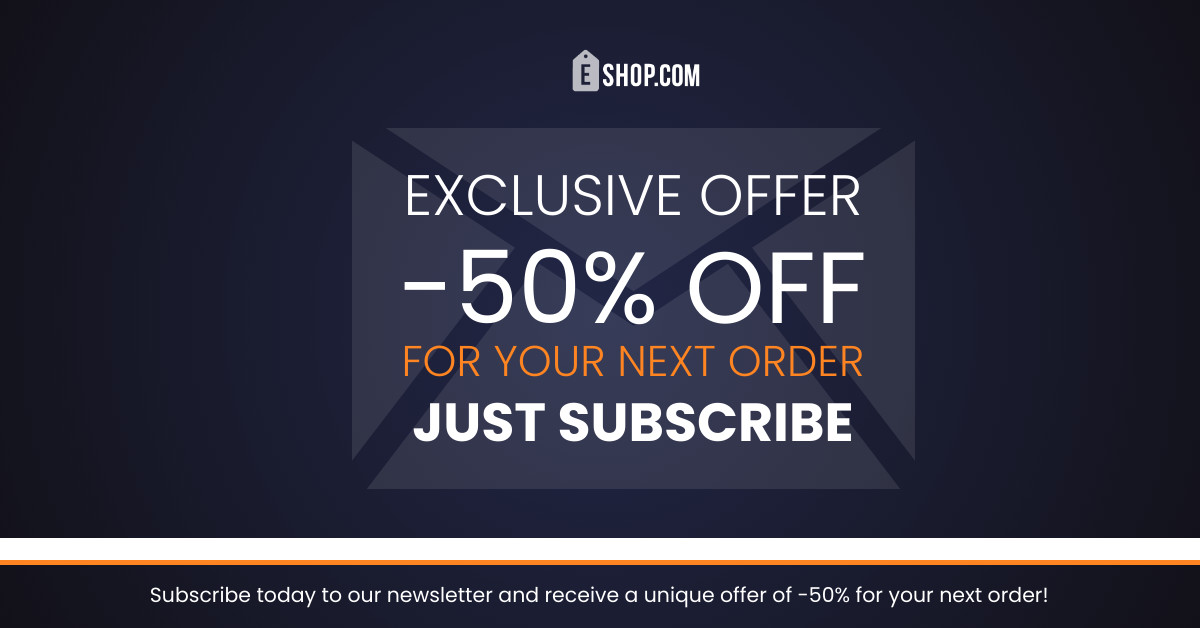 The template is available in multiple sizes.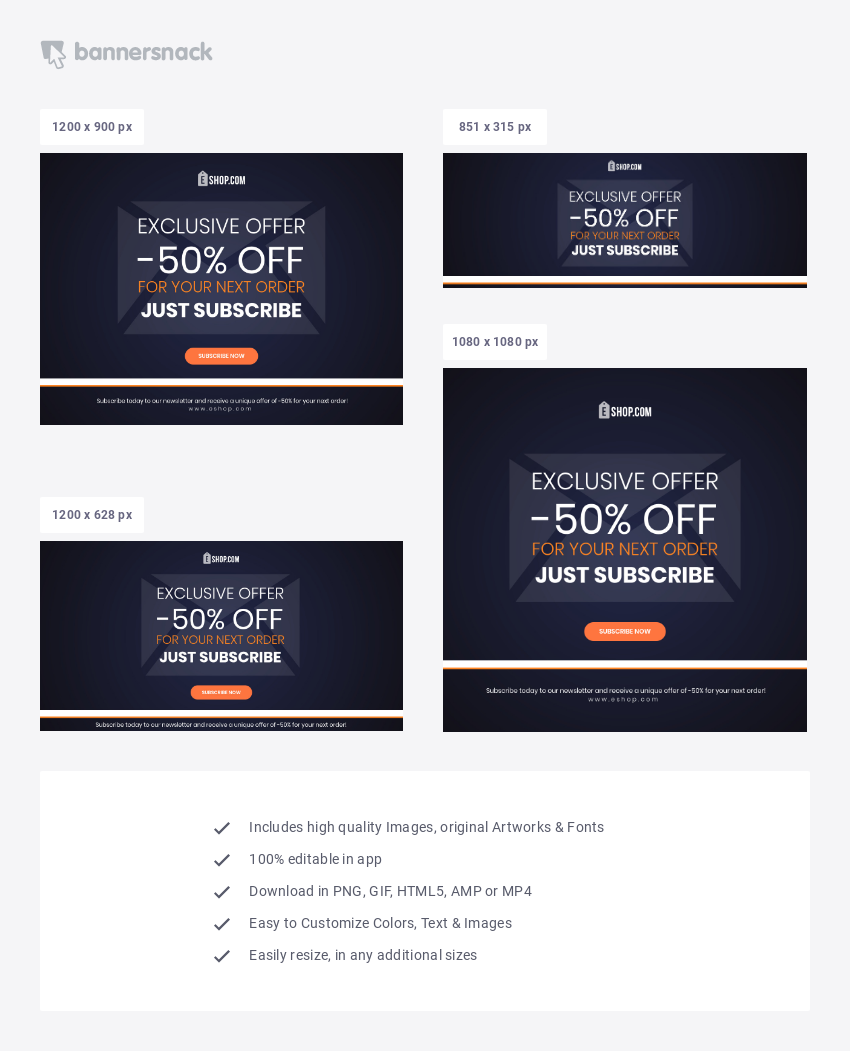 Are you ready to offer 50% off for any new newsletter subscriber? Help them know. Boost your newsletter subscriptions with this template. If you are not prepared for such a huge discount, you can change it to a lesser one. Add more colors if you think this will make it more appealing to your audience. Share this exclusive offer on social media, then prepare your next newsletter.
Facebook Sponsored Message
1200 x 628 px
Twitter Header
1500 x 500 px
Instagram Post
1080 x 1080 px