Business Solutions Ad Template Banner Ad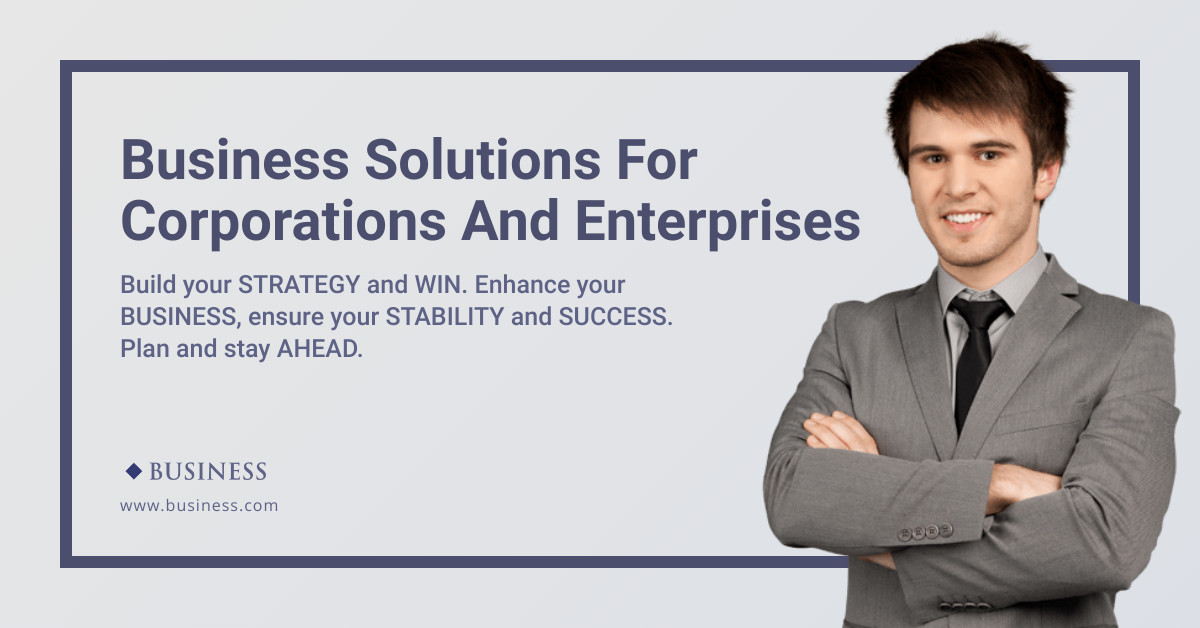 The template is available in multiple sizes.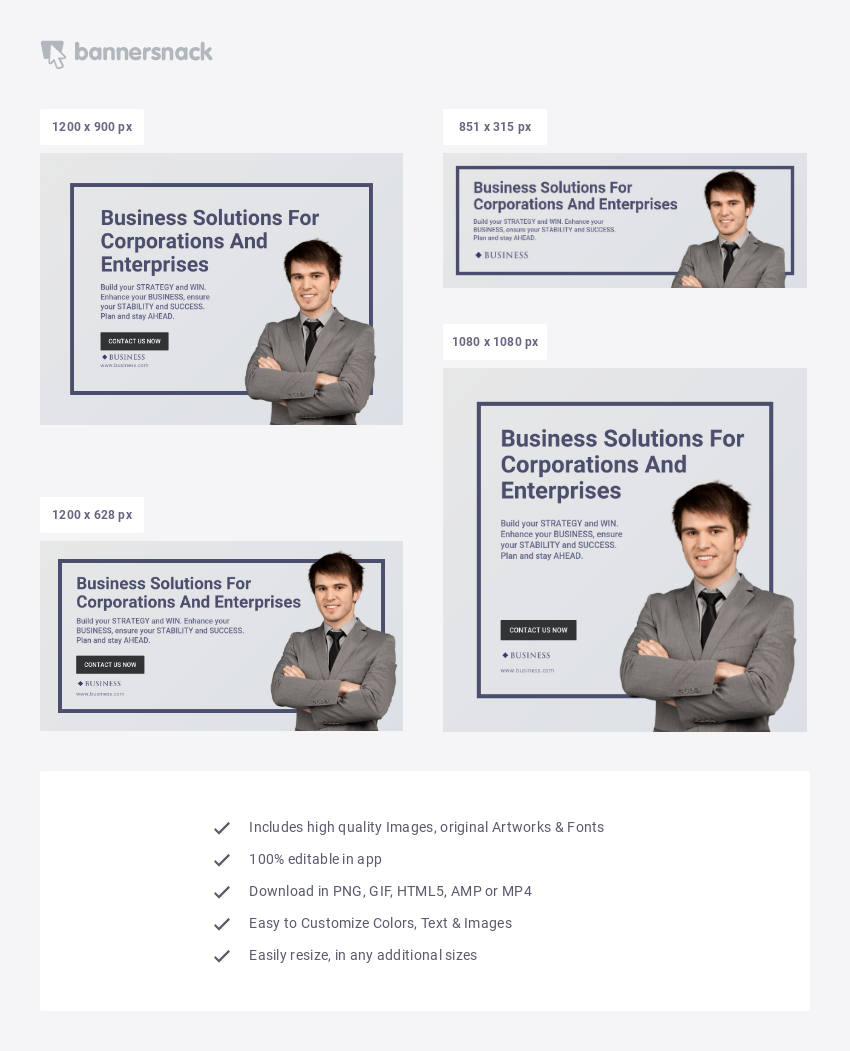 When you're selling business solutions for corporations and enterprises, you need to seem impeccable both online and in real life. Use this professional template, customize it to your needs and improve your advertising strategy. Skyrocket your sales and help companies thrive.
Facebook Sponsored Message
1200 x 628 px
Twitter Header
1500 x 500 px
Instagram Post
1080 x 1080 px