Big Fashion Sale Announcement Banner Ad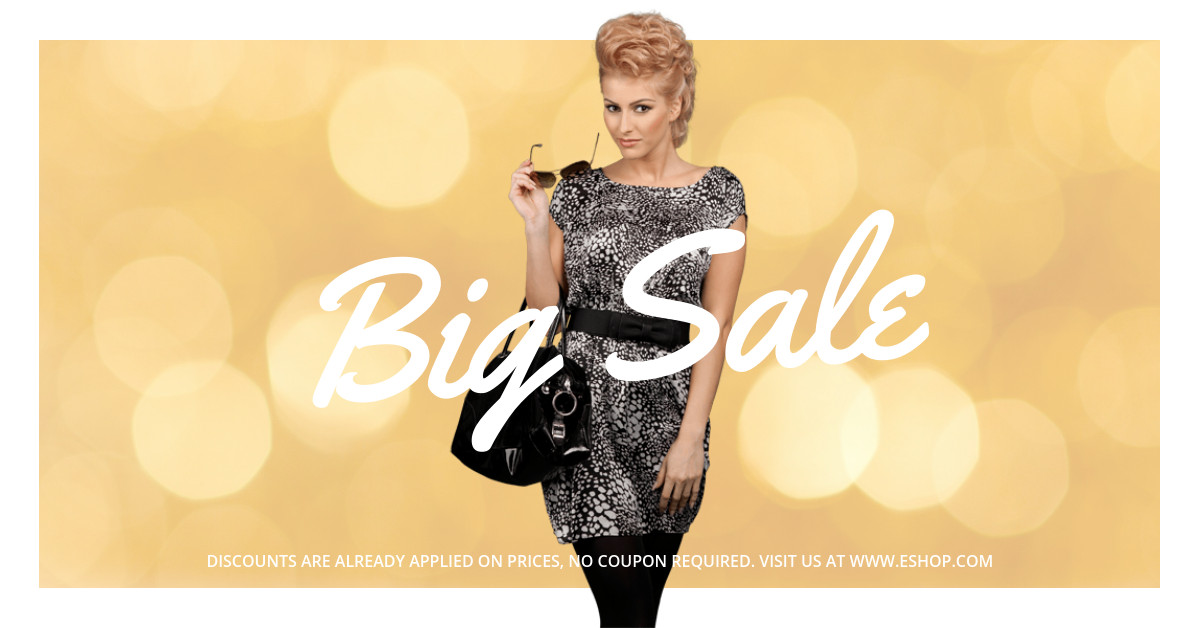 The template is available in multiple sizes.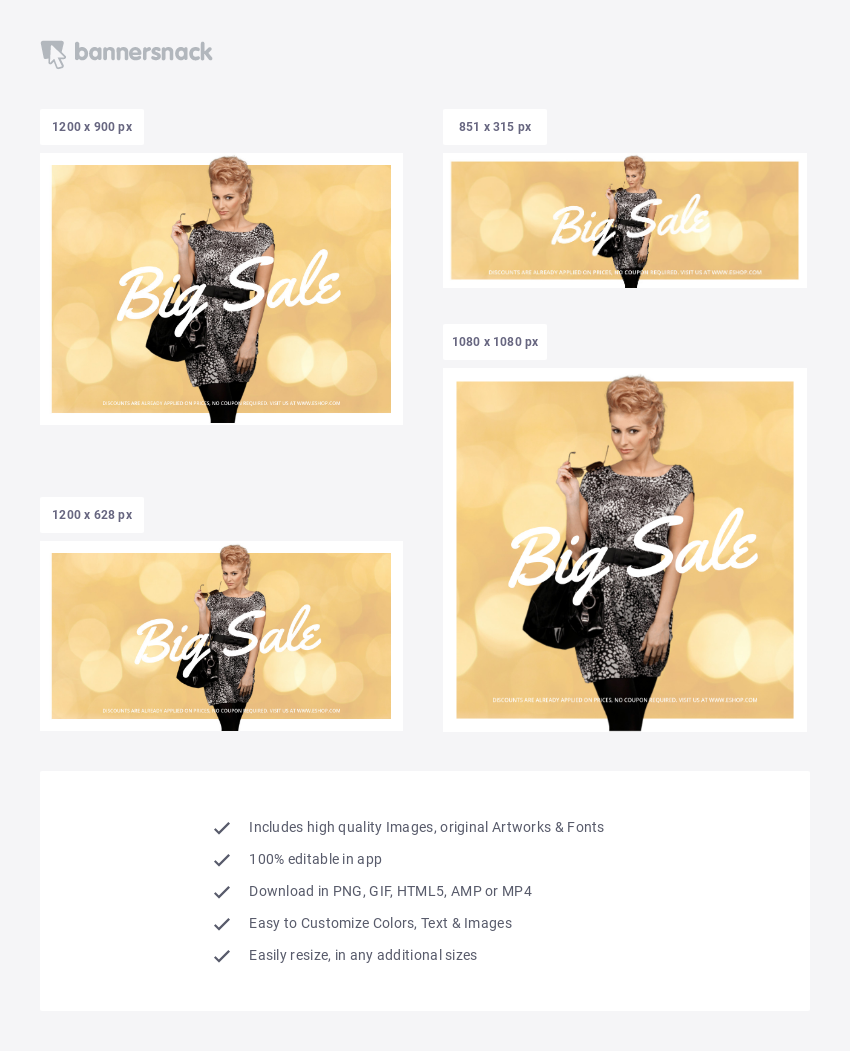 This fashion banner template will rule your world. When sparkling meet fashion, the gold color is the winner. This glowy high-quality fashion banner is here to tell the world about your latest clothing line offer. With big bold letters, the message will go through to your audience loud and clear, while being backed up by a professional photo. Don't be afraid to take it to the next level by adjusting the banner to your needs, in Bannersnack. Your banner will be ready faster than you think, in just a few clicks.
Facebook Sponsored Message
1200 x 628 px
Twitter Header
1500 x 500 px
Instagram Post
1080 x 1080 px