Eat Drink and Be Scary Halloween Banner Ad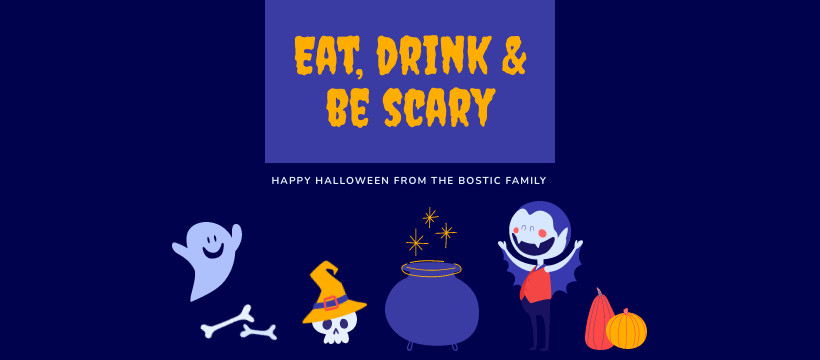 The template is available in multiple sizes.
Eat, drink, and be scary! I mean, merry! Or scary? Send out a fun Halloween card to all your friends and family! Start by choosing one of our Halloween templates and make it unique. Give it a personal touch by adding more elements, adding your own text and message, upload an image of your own, choose different colors, and more! Once your card looks perfect to you, download it as a PDF file and start sending it to your friends. Surely they'll love it!
Facebook Cover
820 x 360 px
Facebook Post Ad
1200 x 1200 px
Facebook Sponsored Message
1200 x 628 px
Twitter Header
1500 x 500 px
Twitter Image Ads
1200 x 600 px
Instagram Post
1080 x 1080 px
Pinterest Shopping Ads
1000 x 1500 px
Facebook Story Ads
1080 x 1920 px