Cycling Session Banner Ad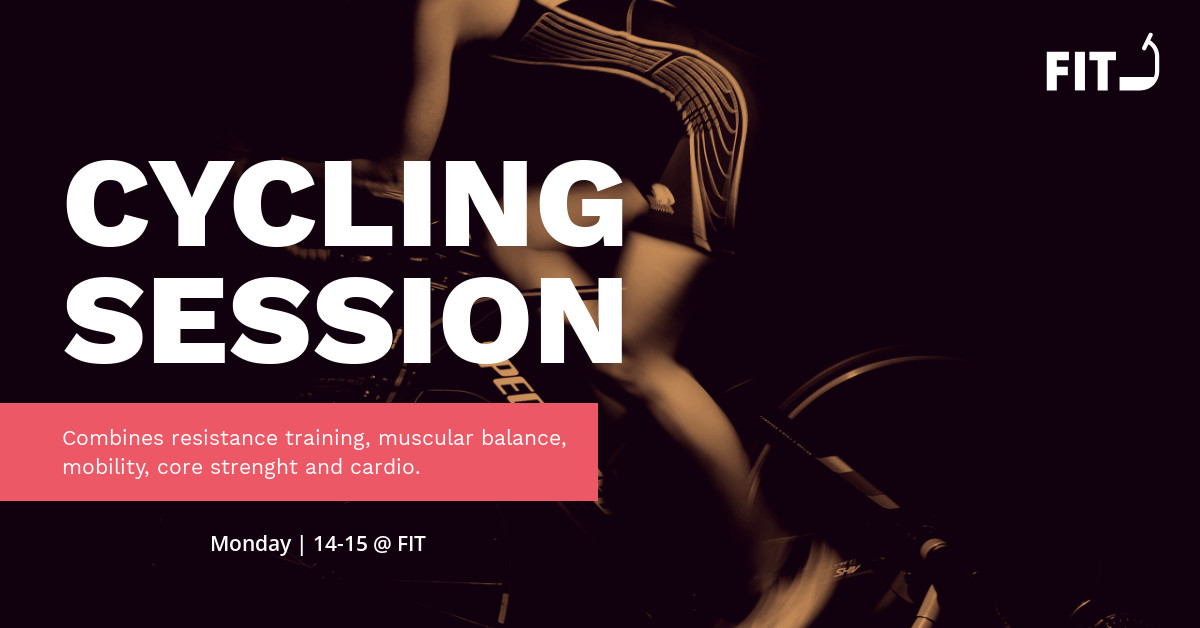 The template is available in multiple sizes.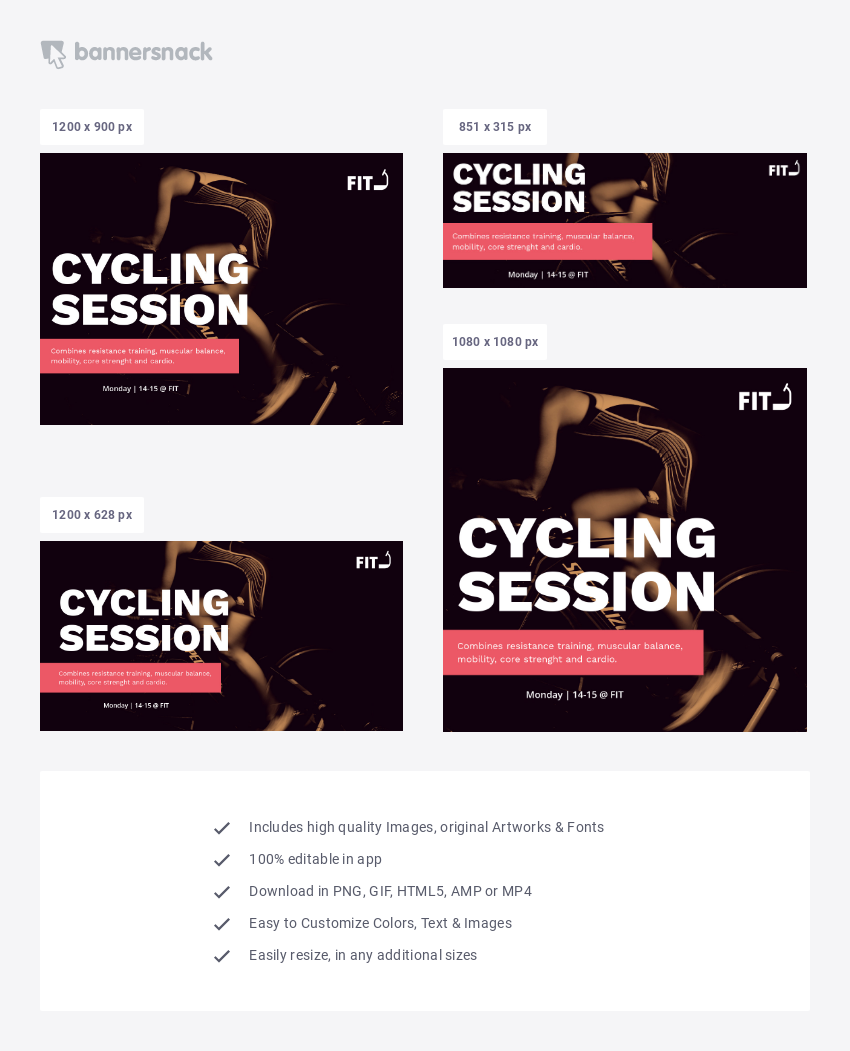 Cycling is changing our bodies and minds, which is exactly what this banner says. You only need to add your details feel free to change the photo or the color palette. Then download it and spread it on social media channels.
Facebook Sponsored Message
1200 x 628 px
Twitter Header
1500 x 500 px
Instagram Post
1080 x 1080 px