Bachelorette Party Banner Ad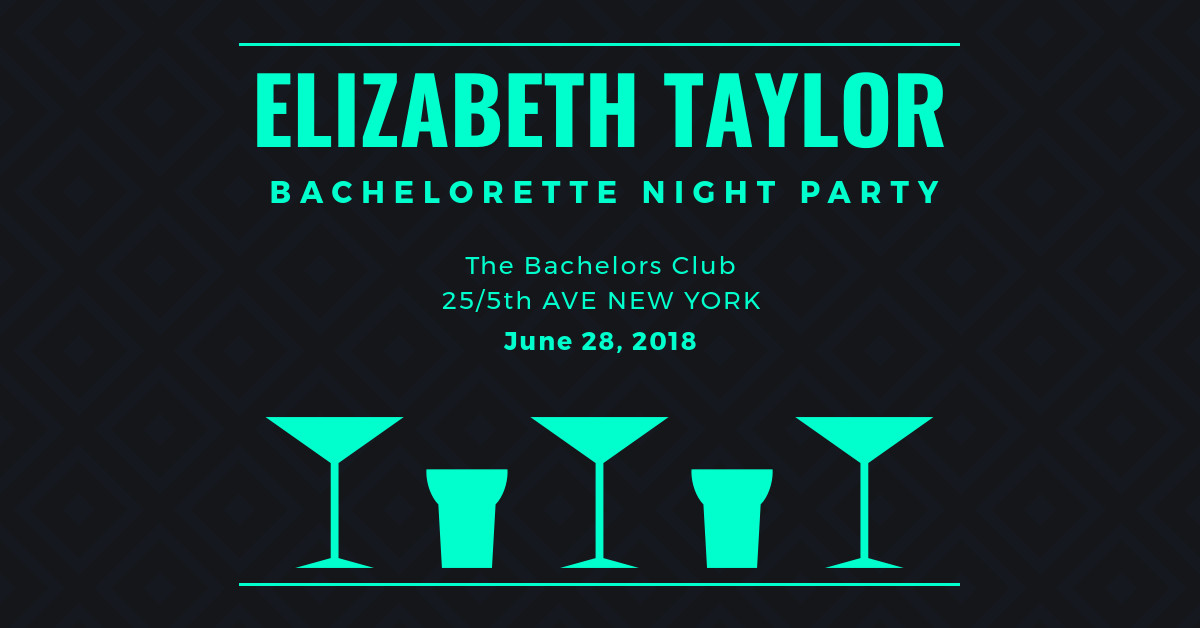 The template is available in multiple sizes.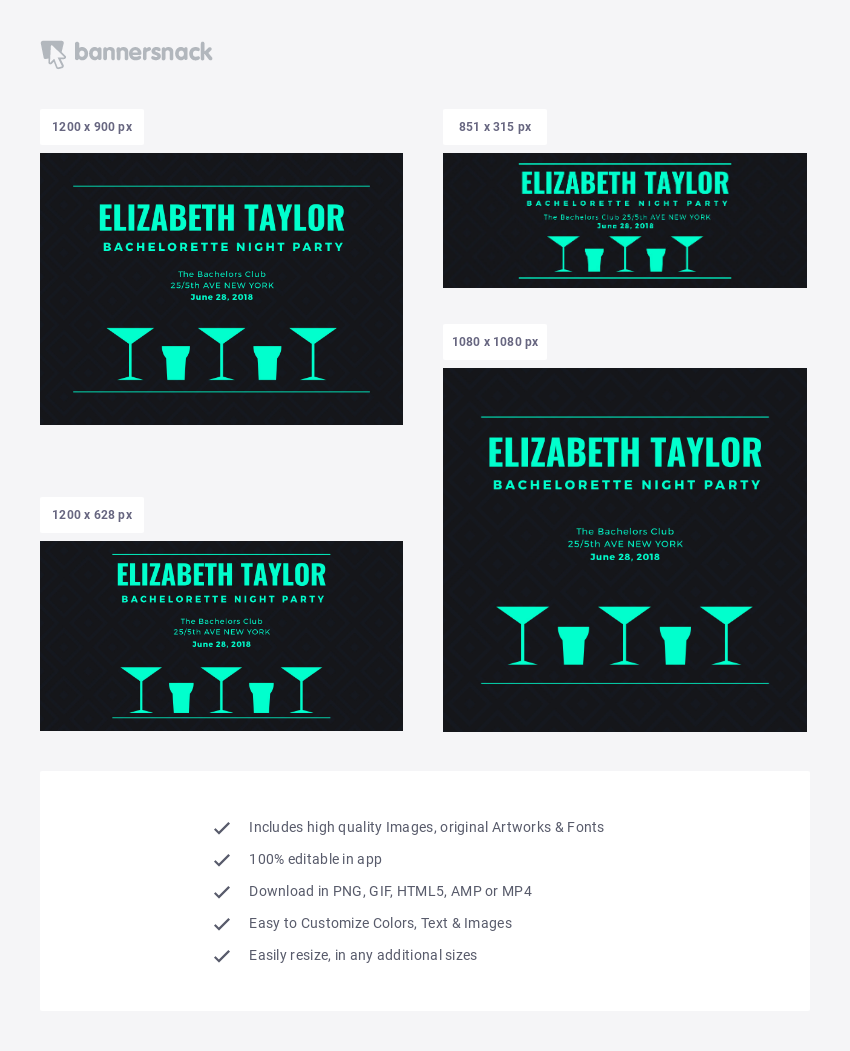 It's time to have a big party! Your special night out is coming up soon. Go out with all your girlfriends and make some great memories before you get married to your fiance! But before your event, you need to make an awesome invitation for all your girlfriends, so that they have all the details and start planning. Edit this banner template to match all of your details, and change any elements that you want. Use our online app, Bannersnack, to change anything about the invitation. It's time to start planning. Have fun with your friends!
Facebook Sponsored Message
1200 x 628 px
Twitter Header
1500 x 500 px
Instagram Post
1080 x 1080 px